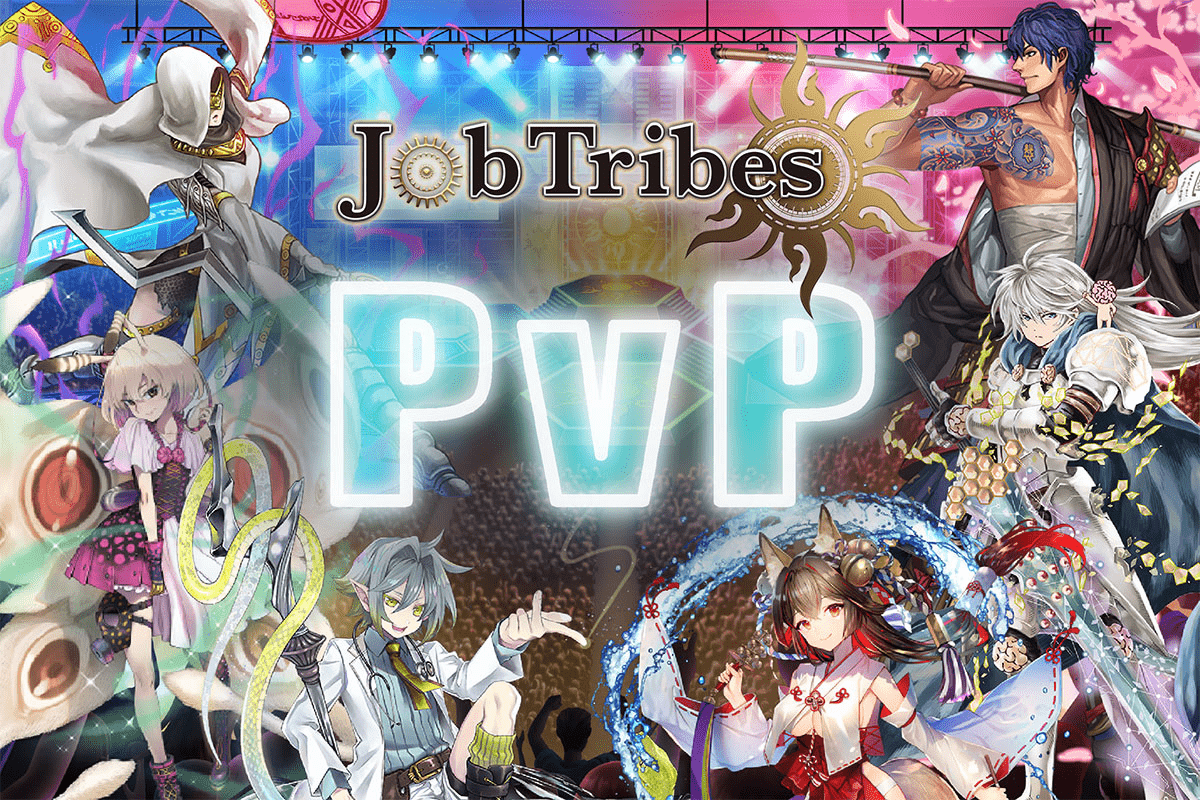 PvP events where each player will bring their own deck to play against each other are being held!
The players can enjoy tense battles with well crafted decks and tactics.

Battle with rivals from all over the world!
The country of the opponent is also displayed, and you can participate in the battle as one of the representatives of your own country!
Players around the world will be your rivals!
Grab the victory with a well thought out amulet and deck!
You can use the cards and decks you have acquired and cultivated as they are!
You can enjoy a tense battle that is a bit different from going against a computer!
Get a large amount of DEP by winning in the ranks!
Get DEP prize money by winning the top prize in ranking events that will be held!
If you win and rank up, you will get even higher DEP prizes!

Aim for the world top at the annual big event "JobTribes CHAMPIONSHIP"!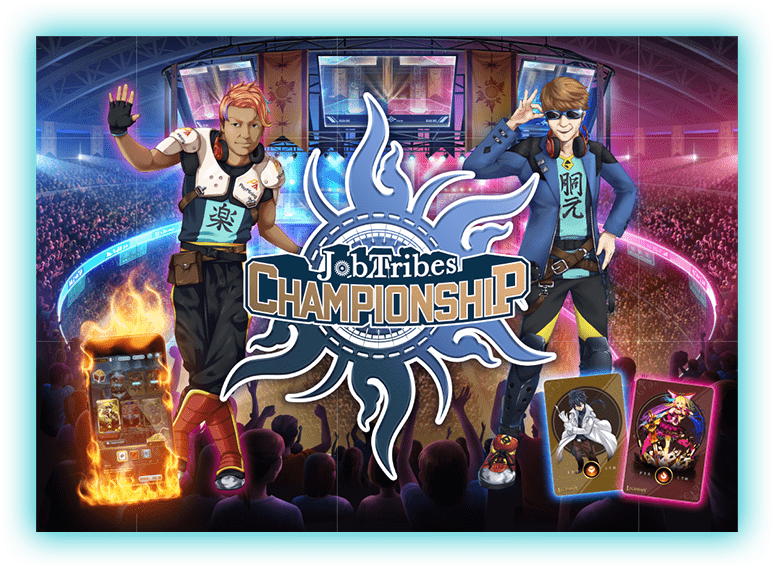 JobTribes' most prestigious tournament is the "JobTribes CHAMPIONSHIP"!
Get ready to become the best JobTribes player in the world!
Various other events such as the "Collaboration Events" and the "Beginner's Cup" are also taking place.