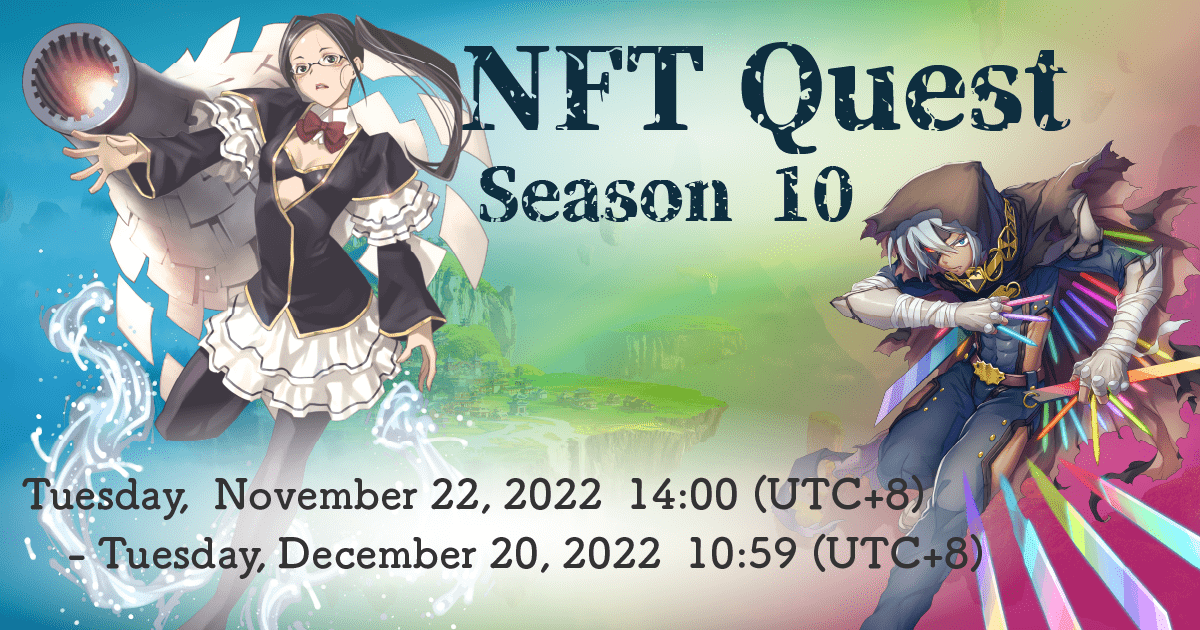 The JobTribes Scholarship allows NFT owners (hereafter referred to as "Owner") to lend their NFT-enhanced Amulet to other players who do not own NFTs (hereafter referred to as "Scholar") so that they can play games with the borrowed Amulets.
Please read the notes carefully before using the scholarship syetem.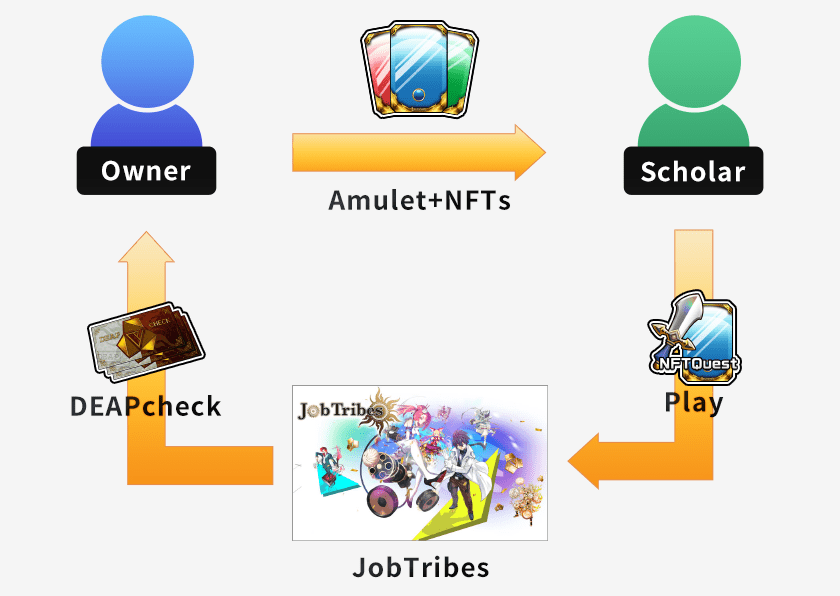 The user who will be the Owner must enter the other user's PlayMiningID and decide which Amulet to lend.
After that, the user who will become the Scholar must enter the Owner's PlayMiningID to start lending.

All DEAPchecks earned by the Scholar during the period of the Amulet rental will be sent to the Owner.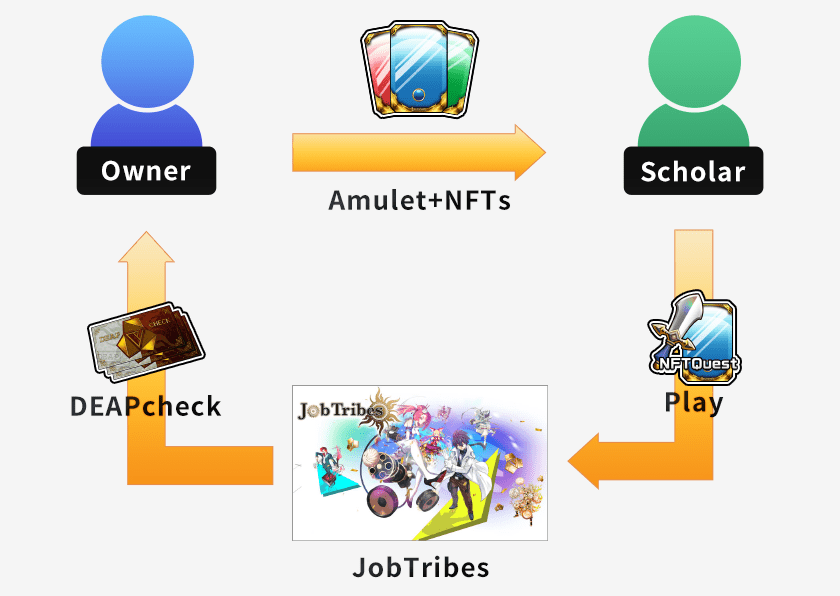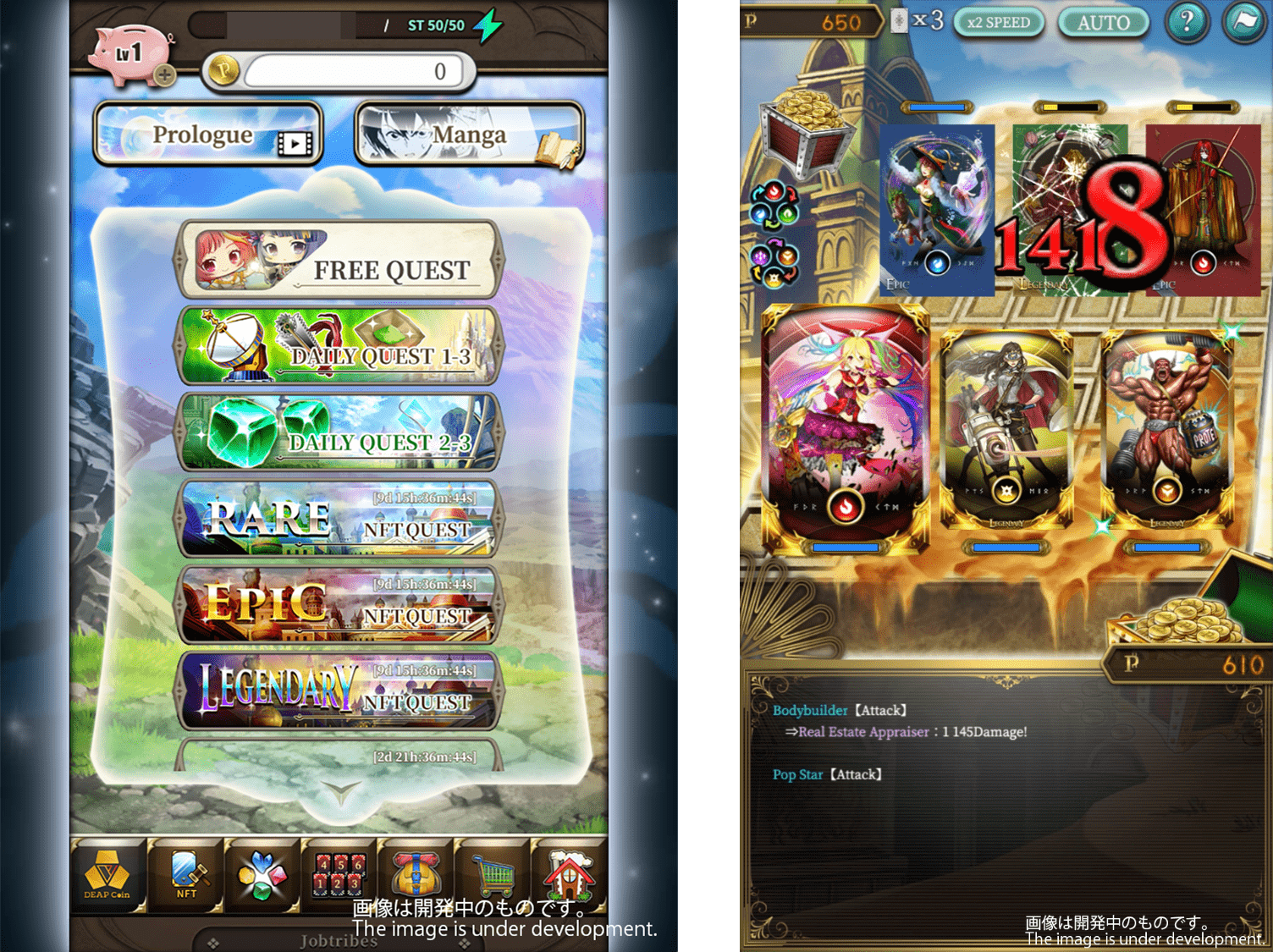 Assemble a deck of six NFTs to take on the NFT quest!
If you clear it, you will get a "DEAPcheck" which can be exchanged for DEP.
Notes
【Please read this section】Intructions before purchasing JobTribes NFT
・When you purchase "NFT" from JobTribes at "PlayMining NFT", the same type of "Amulet" will be sent to your gift box in JobTribes "only once".
Please note that even if you purchase multiple copies of the same "NFT", you will only get one "Amulet".
・A JobTribes deck consists of six cards, but all six cards must be different Amulets. Please note that you cannot add multiple copies of the same Amulet to your deck.
・When you own NFTs, the status of your Amulets in the JobTribes game will be enhanced by the number of NFTs you own .
However, NFT enhancements will only be applied to a maximum of five cards. Please note that holding 6 or more of the same NFT will not result in any additional enhancement.
・You can only enhance an Amulet with NFT if it has the same color and attribute as your profession. If you have more than one Amulet, the effect of the NFT will be applied to all of them.