JobTribes"Payday # 28(closing date) "
2021.08.24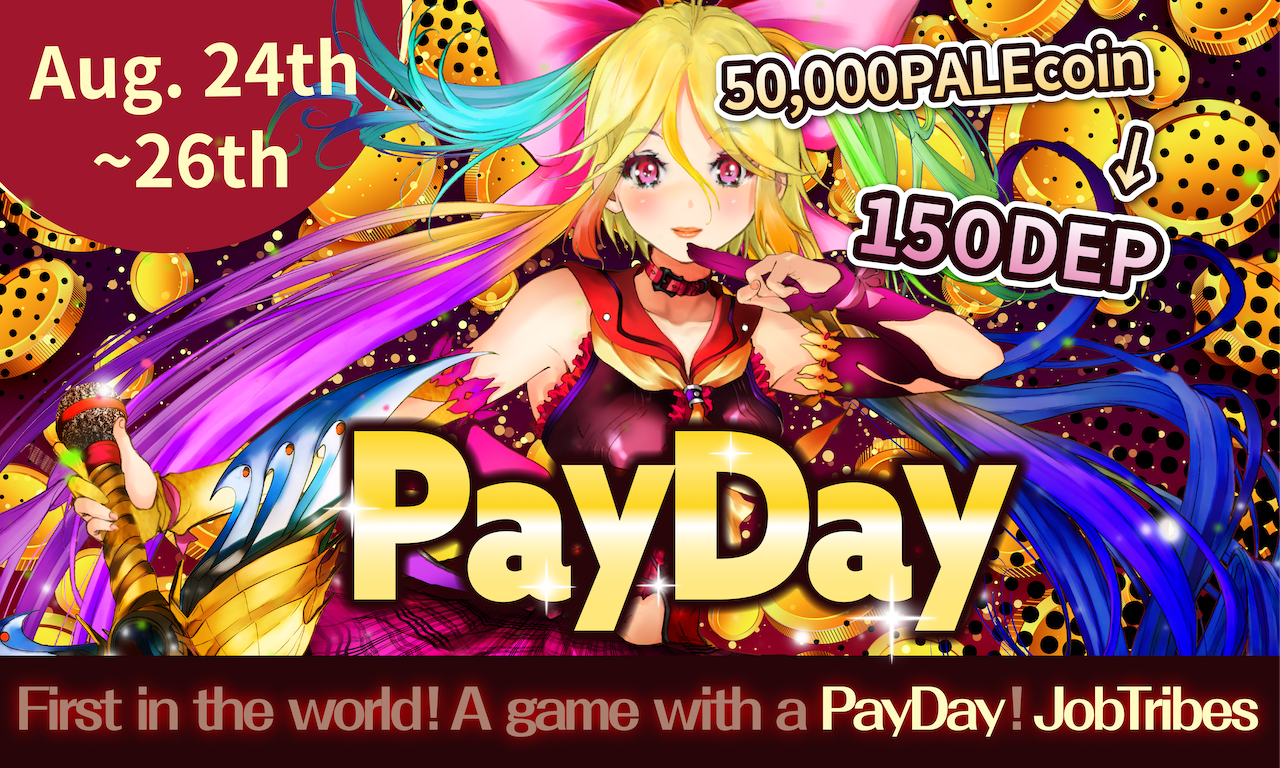 Payday: Anyone can earn DEP just by playing the game!
Buy DEAPcheck with the PALEcoin you've earned!
Almost everyone who plays the game can get DEAPcoin!
【 DEAPcheck reservation period 】August 24th(Tue)14:00 – August 26th(Thu)13:59 (UTC+8)
【 Date of payment 】Sep 2nd(Thu)
【DEP exchange rate】50,000PALEcoin→150 DEAPcoin
【Caution】
You cannot get DEP just by receiving a DEAPcheck on the DEAPcheck payment date.
Tap the DEAPcheck button at the bottom center of the screen to exchange DEAPcheck and DEP.
Please note that you will not be able to exchange to DEP after the exchange deadline.
*DEAPcoin is not available for sale to residents of Japan.