Let's make a music video for PAPIPU PAYDAY!
2021.07.01
The people who complete the following video application conditions will be given the "PlayMining TV Viewer" in game Amulet scheduled to be released on July 21st!
Plus! Airdrop 1,000 DEP to 30 lucky winners!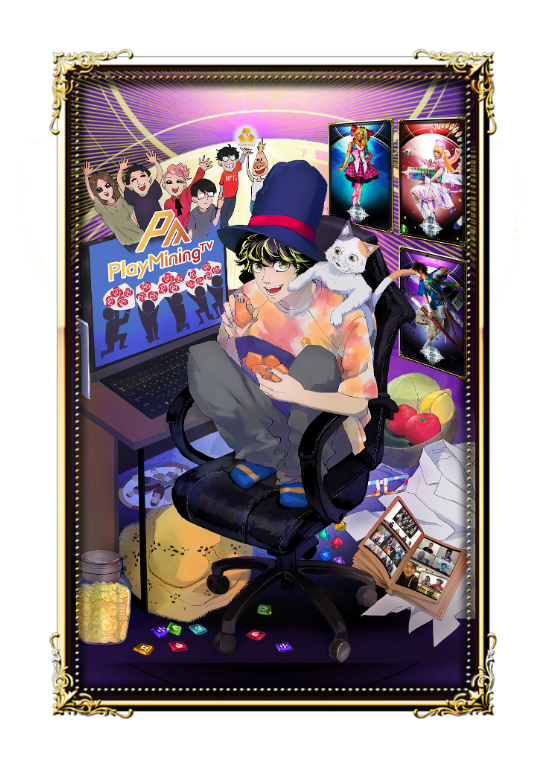 <Deadline>
July 22nd (Wed) 15:00 (UTC+8)
【Application method】
1.Take a video
<Video conditions>
・The video must be more than 5 seconds
・The content of the video can be anything as long as it shows a person or living thing that is dancing, singing, playing JobTribes, riding a bicycle, etc.!
・Please send us the highest quality data possible
・Only recording videos of the JobTribes screen and videos shot and produced by others are not permitted.
2.Apply from the form below
<Apply form>
https://forms.gle/CJk9U8XPbv139NycA
Please store the video in WeTransfer or dropbox and send us the URL.
For Google Drive, please allow staff (tv_staff@dea.sg) to download the video.
<Application conditions>
・Only one application per person
・If the video contains another person, please check at the applicant's own responsibility so as not to infringe the portrait right, such as obtaining the consent of that person in advance.
※The submitted video will be use in the PA PI PU PAYDAY music video, PlayMining TV and other DEA content.
※Distribution of amulets will be after July 21st
■PA PI PU PAYDAY dance video full
https://youtu.be/Ar89FiDHT9Q
■PA PI PU PAYDAY video with the lyrics
https://youtu.be/2vWyiPADckUKo
■PA PI PU PAYDAY video KARAOKE ver.
https://youtu.be/7V49kCDkJZ0
*DEAPcoin is not available for sale to residents of Japan.