Lucky Farmer beta version_The ranking event " FARMER RANKING " has started!
2021.05.03

Event overview: During the event, compete for the number of crops acquired.
※What are the number of crops?:Grow vegetables by aligning them in the slots.It is the number of vegetables that can be dropped on the coin pusher part and dropped into the red box at the very front.
Period:May 3rd(Mon)08:00(UTC+8)〜May 10th (Mon) 07:59(UTC+8)
Rules: Ranking totaling will start every Monday at 0:00 (UTC) and a new ranking will start. As a result, the past data up to the previous time will be reset.
Reset target range
・User level
・Number of medals in possession
・Number of items possessed
・Bingo card progress
・Field placement status
<Prize Money>
1st 40,000 DEAPcoin
2nd 30,000 DEAPcoin
3rd 20,000 DEAPcoin
4th 16,000 DEAPcoin
5th 12,000 DEAPcoin
6th 9,000 DEAPcoin
7th 6,000 DEAPcoin
8th 4,000 DEAPcoin
9th 2,500 DEAPcoin
10th 2,000 DEAPcoin
From 11th place to 4000th place, the prize amount will increase as your rank goes up!
The prize money you get will change each time you play!
In the ranking, there is also a round number bonus for special numbers.
The prize money will be distributed according to the ranking.
Please give it a try!
▼PlayMining Dozer "Lucky Farmer" beta version▼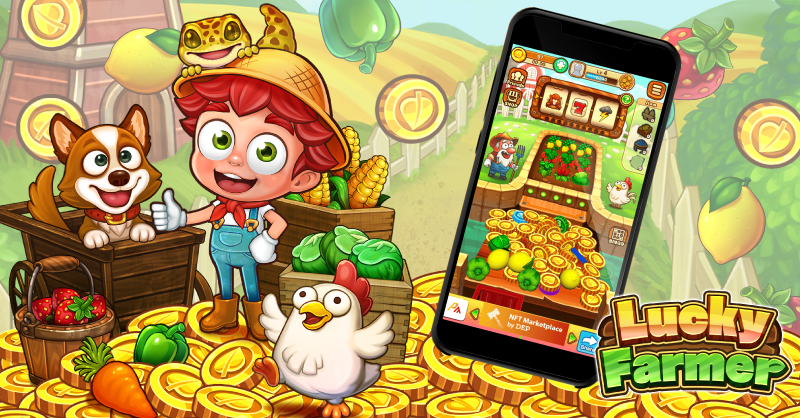 ※Prize Money is subject to change.
※If you already have a PlayMining ID and play JobTribes, please use the same e-mail address as you registered with.
※DEAPcoin is not available for sale to residents of Japan.