NFT 【Puzzle Ranger】Operation Omelette Rice<Story Video> Is Now On Sale
2021.04.21
This NFT will be sold as a "scenario story release" due to the first selling out.
■NFT name:【Puzzle Ranger】Operation Omelette Rice<Story Video>
White Ten plans to cheer up a disheartened Red Ricky whose training didn't go well, by making omelette rice. The other members gather to help cook but… it becomes the start of a confusing, messy cooking! The ID/PASS for watching the video can be viewed at the details after purchasing the NFT.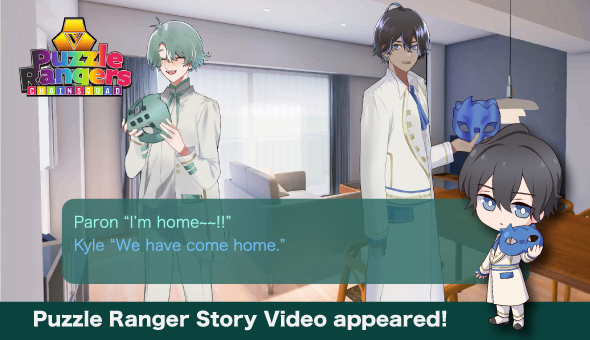 【Puzzle Rangers Overview】
The NFT Puzzle Rangers is the world's first NFT with interactive features. It is distinguished by its motif of five handsome characters aiming to become idols with opportunities for their activities as an idol group to expand depending on the sales situation.
■NFT name: Puzzle Rangers
(Puzzle Red・Puzzle Blue・Puzzle Yellow・Puzzle Green・Puzzle White)
■ Idol activity depending on sales situation (schedule)
1st sell out → scenario story release (NFT) SOLD OUT
2nd sell out → an exquisite illustration implementation (NFT)
3rd sell out → voice implementation (NFT)
4th sell out → original song release (NFT)
5th sell out → original game implementation (NFT)
※The content is subject to change without notice.
*DEAPcoin is not available for sale to residents of Japan.