NFT Marketplace by DEP【New Lineup for NFT in Apr 21st】
2021.04.21
■LEGENDARY Profession:COBRA The Space Pirate(Thunder)/Creator:Buichi Terasawa
▼About the Artist
A Japanese manga artist. He studied under Osamu Tezuka and was selected for the Tezuka Award Honorable Mention for "Daichiyo, Aoku Nare ", and started serializing his debut work "Cobra" in Weekly Shonen Jump in 1978. Focusing on creation using a computer, he established the method of "digital manga". He also writes and directs anime and games.
▼Initial skill
Pyscho Gun: Deals great damage to all enemies.
■LEGENDARY Profession:Diversion Investigator(Thunder)/ Creator:Ayamine Rando
▼About the Artist
Ayamine is a Japanese manga artist. He found his first big hit with GetBackers: Recovery Service (written by Aoki Yuya), serialized in Weekly Shonen Magazine beginning in 1999. His work also received a 49-episode anime in 2002. His other works include Holy Talker, Oniwaka Ushiwaka Edge of the World (written by Aoki Yuya), and Majestic Princess (written by Sotsu/Fields, illustrated by Nijima Hikaru).
▼Initial skill
Drug Detection: Deals damage to 1 enemy and recovers own HP.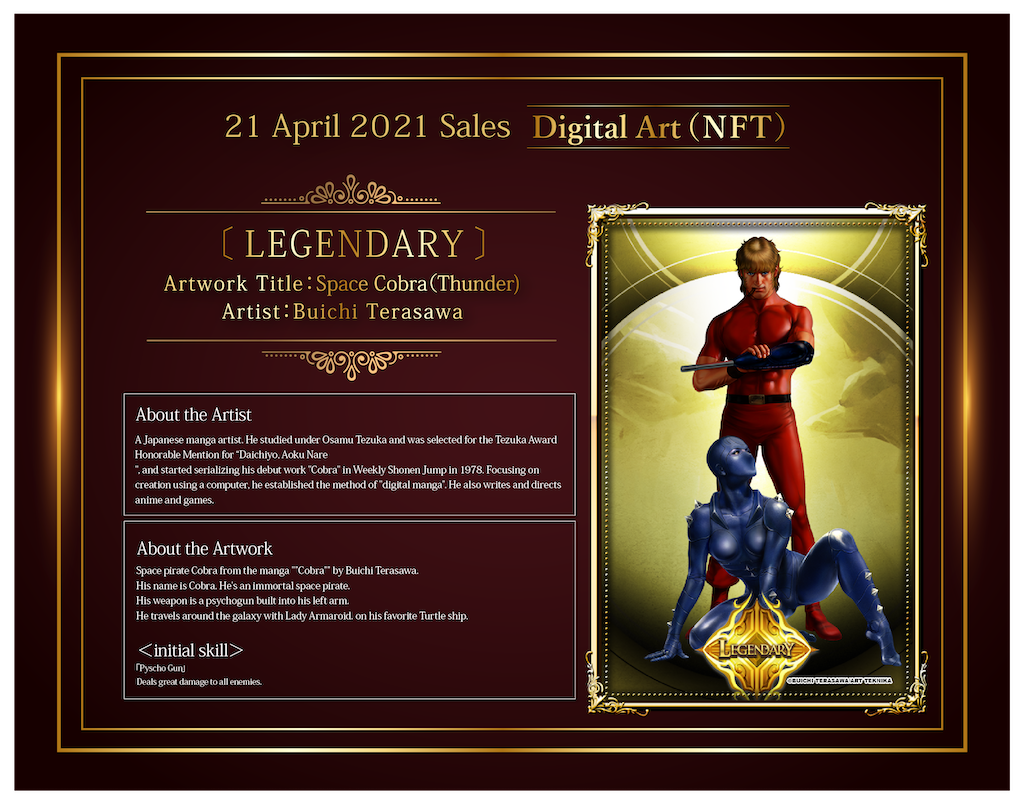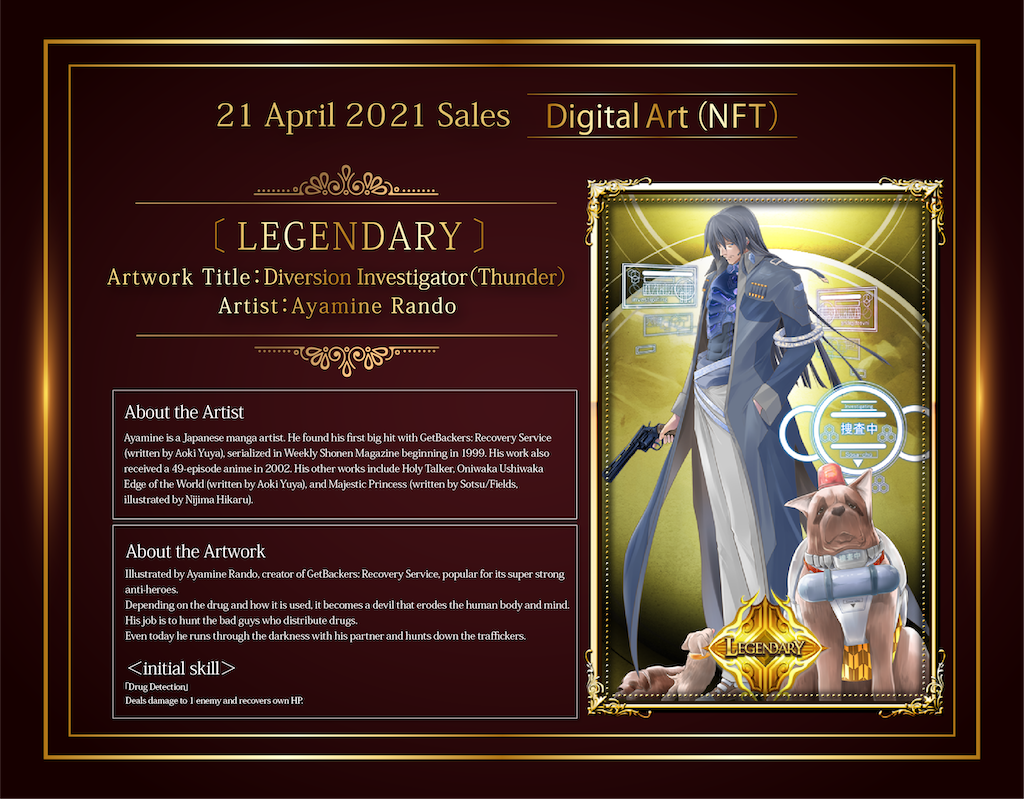 *DEAPcoin is not available for sale to residents of Japan.