Digital Art Auction【New Lineup for Digital Art Auction in Mar 17th】
2021.03.15
■LEGENDARY Profession:Pro Baseball Player(Fire)/ Creator:Reno Lemaire
▼About the Artist
Born in Montpellier, France in 1979. From an early age, he became obsessed with the French-speaking manga "bande dessinée". After that, he learned Japanese manga by himself, and made his debut in the manga magazine "Shonen Collection" in 2004. He started "Dreamland". It became popular in book form and became one of the oldest works by a French illustrator as well as a best-selling work. By 2019, 19 volumes of the books were published. Also, in December 2018, he published an adaptation of "Moon yama no Shugosha" in Osamu Tezuka's "Jungle Emperor" in the Japanese comic magazine "Tezukomi" vol. 3.
▼Initial skill
Provocative Stolen Base: Deals immense damage to 1 enemy and raises your SPD.Lasts 3 turns.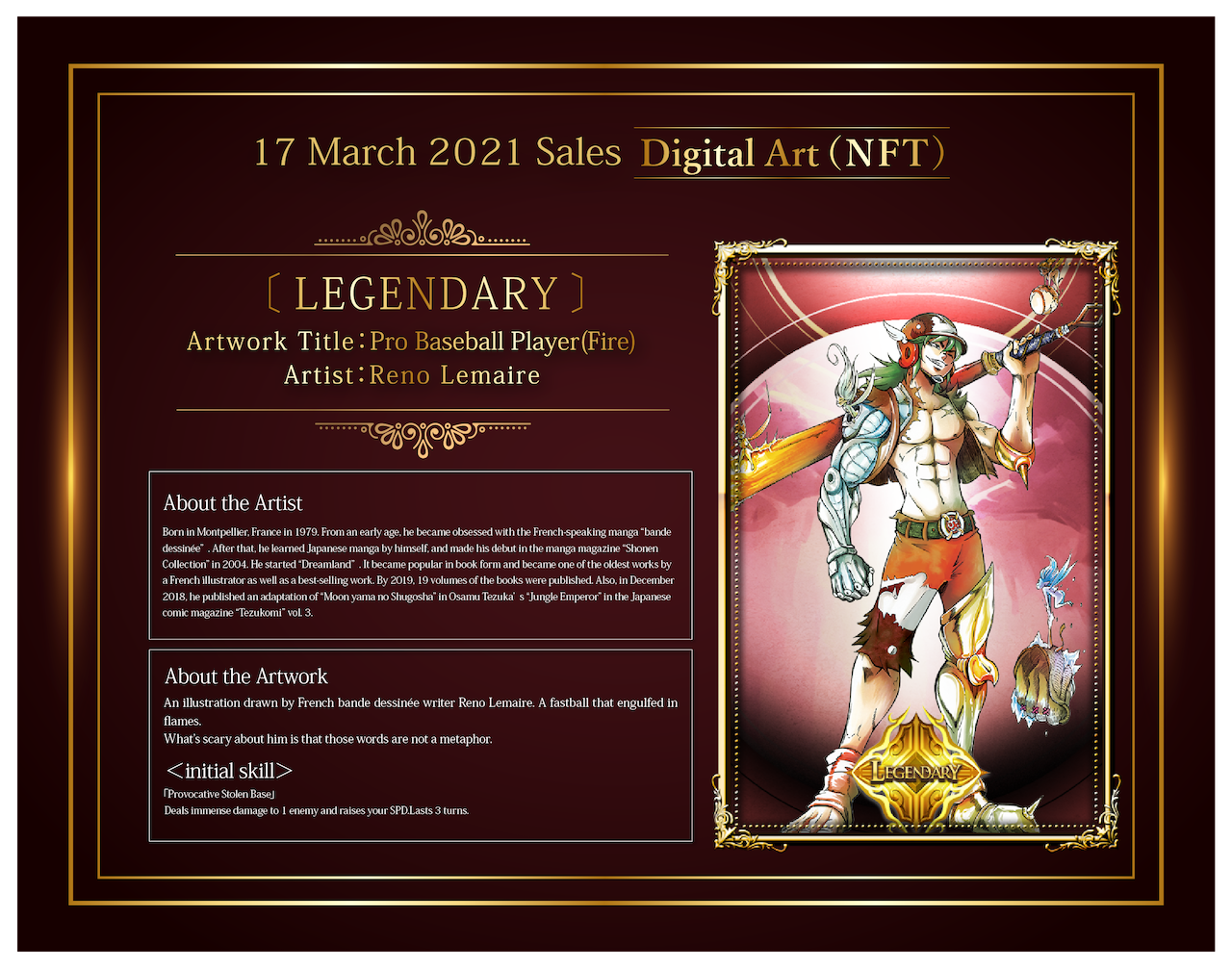 Digital Art Auction | https://daa.playmining.com
*DEAPcoin is not available for sale to residents of Japan.