【PlayMiningTV Special Edition】
2021.03.09
PlayMining ID 500,000 registration commemoration! Present raffle draw!
PAINS will lottery 3rd and 4th prize in this streaming.
■Schedule: Mar 10th 17:30(UTC+8)〜
Lottery with the NFT serial number which is currently on sale!
■Corresponding NFT
"Crab Fisherman (Water)""Apple Farmer (Nature)"
"Professional Shogi Player (Poison)" "Maid Cafe Waitress (Earth)"
■Prize
1st prize✖️1  100,000 DEAPcoin
2nd prize✖️5 50,000 DEAPcoin
3rd prize✖️20 5,000 DEAPcoin
4th prize✖️50  1,000 DEAPcoin
1st and 2nd prize winner announcements will be announced on PlayMining TV, which is broadcasted from 20:00 (UTC+8), March 10th.
PlayMiningTV #60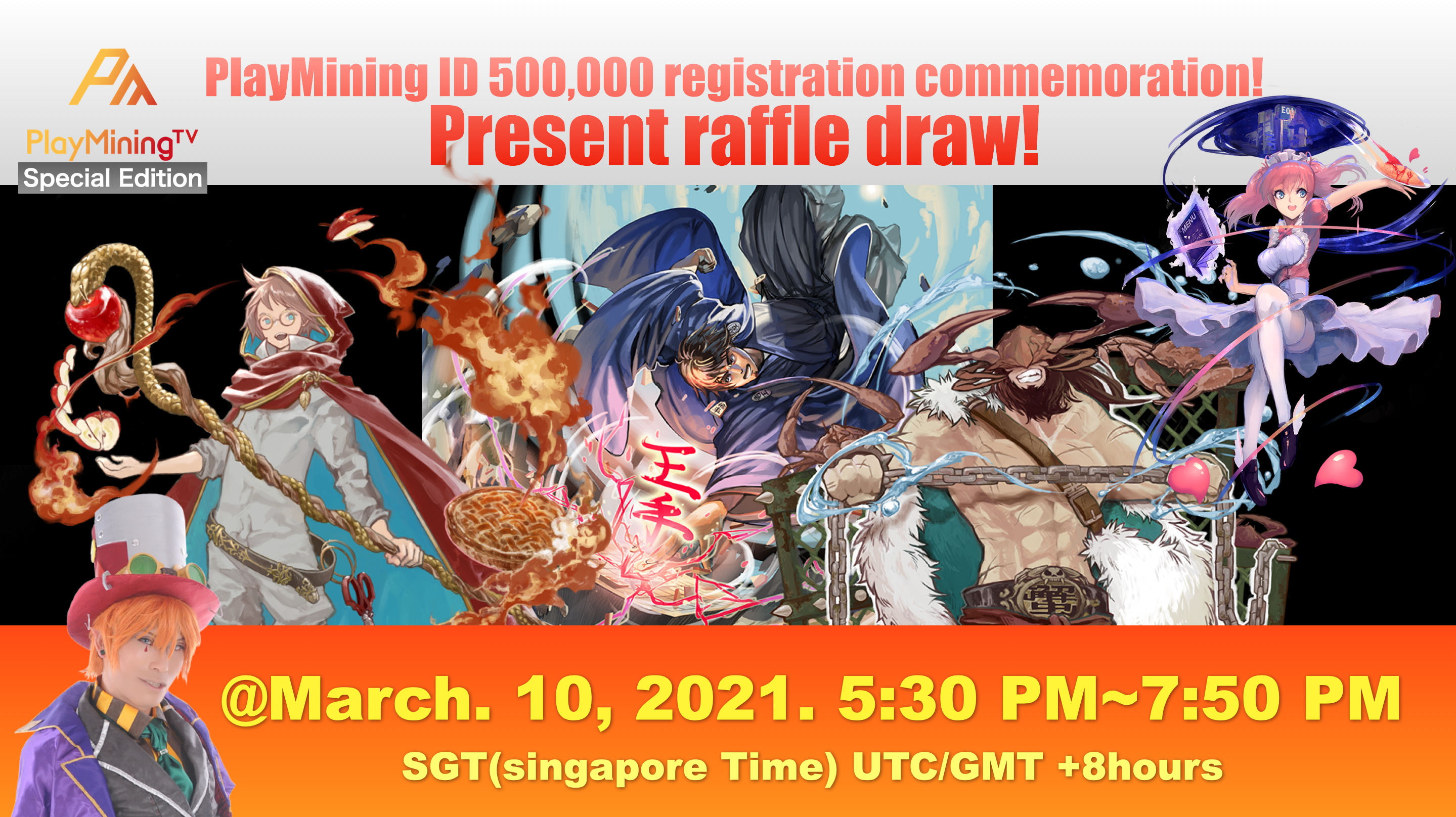 *DEAPcoin is not available for sale to residents of Japan.