Commemorating the breakthrough of 500,000 PlayMining ID registered users! Present promotion implementation!
2021.03.03
Lottery with the NFT serial number which is currently on sale! We will distribute a total of 500,000 DEAPcoin to the winners who have the drawn NFT!
In addition, if the NFT is secondarily sold during this period, the commission will be cashed back to both the seller and the purchaser!
Winner announcements will be announced on PlayMining TV, which is broadcasted every Wednesday from 20:00 (UTC+8), on in-game news, and on the official website at a later date!
・Implementation period: A lottery will be held based on the holding status of the relevant NFT as of 11:59 (UTC+8) on March 10th.
・Winner announcement: March 10th, 20:00 (UTC+8 PlayMining TV
https://www.youtube.com/channel/UCGWmK0RLV4SB_PSXpj2j6dw
・Corresponding NFT
"Crab Fisherman (Water)""Apple Farmer (Nature)"
"Professional Shogi Player (Poison)" "Maid Cafe Waitress (Earth)"
・Prize
1 1st Prize 100,000 DEAPcoin
5 2nd Prizes 50,000 DEAPcoin
20 3rd Prizes 5,000 DEAPcoin
50 4th Prizes 1,000 DEAPcoin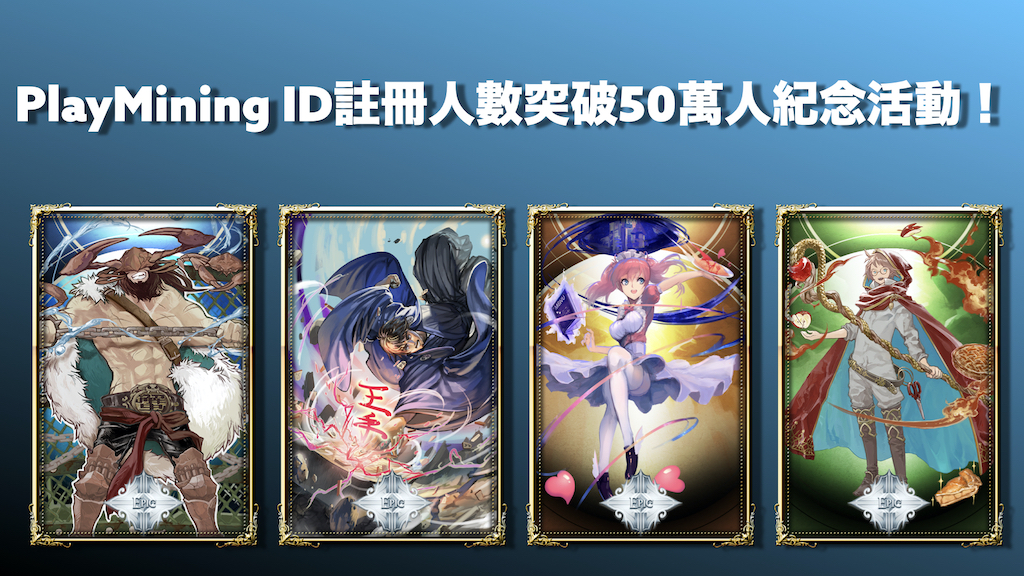 ■PlayNow
https://game-jtcb.playmining.com/
※DEAPcoin is not sold to residents in Japan.