JobTribes"PvP Arena Ranking Battles!Limited to 24 hours!"
2021.02.22
Details: At  PvP Arena Ranking battles, which is held at the end of every month, the parameters change as an event!
This time, the HP and recovery effect of all Amulets will increase by a certain factor, and the battle will be on a special stage where the Water and Thunder attributes will be further enhanced.
Also, if you win the PvP Arena ranking match, you will be made a "Winner Original Digital Art (COMMON)".
■Period:Feb 27th(Sat)14:00(UTC+8)〜Feb 28th (Sun) 13:59(UTC+8)
■Result announcement: Mar 3rd (Wed)12:00(UTC+8)
※The special rules will change every month
<Prize>
1st 1,000,000 DEAPcoin
2nd 300,000 DEAPcoin
3rd 100,000 DEAPcoin
4th〜10th 50,000 DEAPcoin
11th〜20th 10,000 DEAPcoin
21th〜30th 5,000 DEAPcoin
31th〜100th 90,000 PALEcoin
101th〜10,000th 40,000 PALEcoin
200th、300th、400th、500th、600th、700th、800th、900th、1,000th
Recruitment materials 500pieces× 4colors
All participants:10,000 PALEcoin
Please give it a try!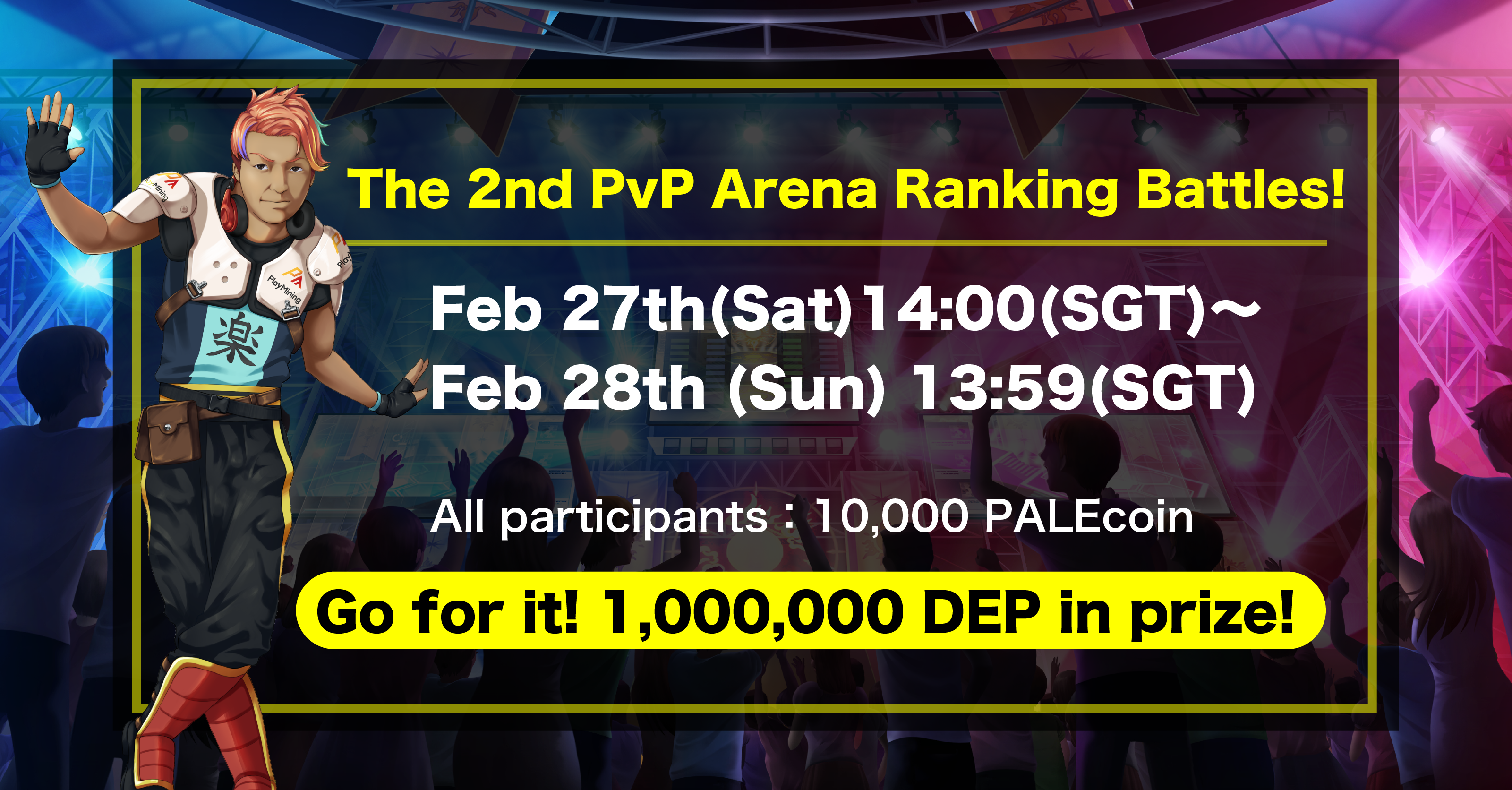 ■PlayNow
https://game-jtcb.playmining.com/
*DEAPcoin is not available for sale to residents of Japan.