Digital Art Auction【New Lineup for Digital Art Auction in Jan 27th】
2021.01.25
Profession:Bartender(Poison)
Creator :Sakura Yuki
▼About the Artist
A Japanese illustrator and manga artist. She has worked on many character drafts and illustrations. Her popular works include the manga "LiveRevolt", Vtuber "Leona Shishigami", and GA Bunko "Saihate no Mahotsukai".
▼About the Artwork
Incredible management of a closed space. a bar.
The secrets told in it are never disclosed, and the whereabouts of those who act violent are never known afterwards.
▼Initial skill
【Green Alaska Blast】Deals great damage to all enemies.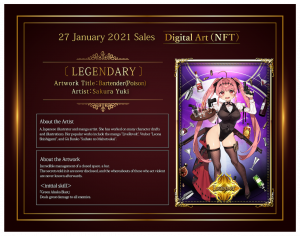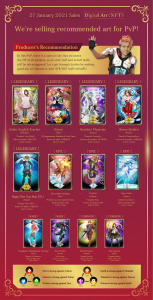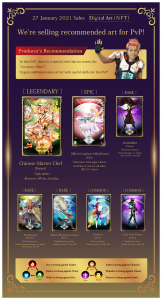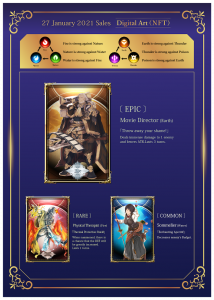 Digital Art Auction | https://daa.playmining.com