Digital Art Auction【New Lineup for Digital Art Auction in Jan 20th】
2021.01.15
【New Lineup for Digital Art Auction in Jan 20th】
Profession:Good Sleep Therapist(Nature)
Creator :Jikeshi
▼About the Artist
A Japanese illustrator. He mainly works on character design for social games, and tends to draw dull women and sexy women.
▼About the Artwork
"Forget about the stress of work and the pain of your injury, just sleep. By the time you wake up, I'll have healed everything."
▼Initial skill
【Counting Sheep Charge】Raises your ATK and deals immense damage to 1 enemy.Lasts 3 turns.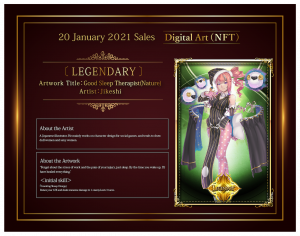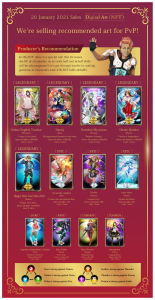 Digital Art Auction | https://daa.playmining.com
*DEAPcoin is not available for sale to residents of Japan.