Digital Art Auction【New Lineup for Digital Art Auction in Dec 30th】
2020.12.25
【New Lineup for Digital Art Auction in Dec 30th】
Profession:Immigration Control Officer(Earth)
Creator :Tanaka Kenichi
▼About the Artist
A Japanese illustrator. He is widely active as an illustrator for books as well as illustrations for social games.
▼About the Artwork
National gatekeeper. Neither forged documents nor disguise can deceive her heavenly eyes.
With this amulet, Job Tribes has always been the fear of the Dark Worker Tribes.
▼Initial skill
【I won't let anyone through without permission!】Deals damage to random enemy 3 times.
Digital Art Auction | https://daa.playmining.com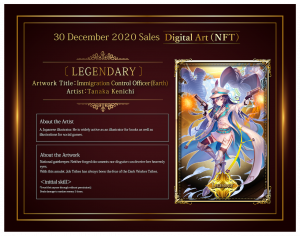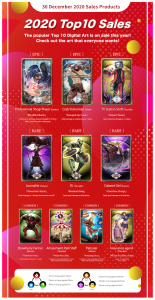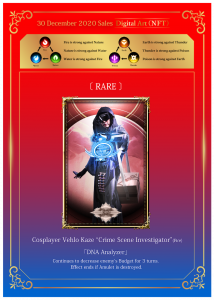 *DEAPcoin is not available for sale to residents of Japan.