Digital Art Auction【New Lineup for Digital Art Auction in Dec 23rd】
2020.12.18
Profession:Nanny(Fire)
Creator :muraicchi
▼About the Artist
A Japanese illustrator. She is widely active in producing illustrations for social games and books.
She has her own channel on YouTube and publishes making videos of illustrations.
▼About the Artwork
"Cute children of all races.
Taking care of these children, who are like a bunch of possibilities, gives me hope for the future."
▼Initial skill
【EQ Improvement: Education in Good Taste】Raises all allies' ATK&DEF. Lasts 3 turns.
Digital Art Auction | https://daa.playmining.com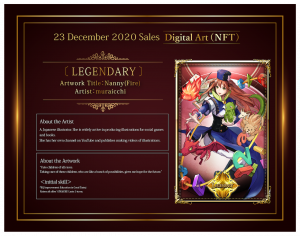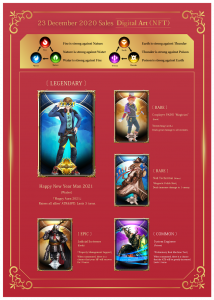 *DEAPcoin is not available for sale to residents of Japan.