Digital Art Auction【New Lineup for Digital Art Auction in Dec 9th】
2020.12.07
Profession:Resident Physician(Poison)
Creator :Endou Minari
▼About the Artist
A Japanese manga artist. In 1996, she won the Encouragement Award for "Kagetsuya Genso" at the 3rd Enix 21st Century Manga Awards, and made her debut in the same year with "Akuma no Tadashi Tsukaikata". Her popular work "Maria Holic" was made into a TV animation in 2009 and 2011, and "Dazzle" was made into a TV animation in 2008.
▼About the Artwork
He is a doctor even though he is in training.
Armed with his youthful passion, questioning mind, and physical strength, he continues his medical career today.
▼Initial skill
【Fearless Curiosity】Lowers all enemies' ATK&SPD. Lasts 3 turns.
【Specific effectiveness cards for the ranking event that will start from December 22nd has been decided to be sold!】
The number of PALEcoins that can be obtained from the Digital Art "Santa Claus (Black, Green, Red)", which will be on sale from December 9th 12:00 (SGT), will increase if it's in your deck!
Please give it a try!
Digital Art Auction | https://daa.playmining.com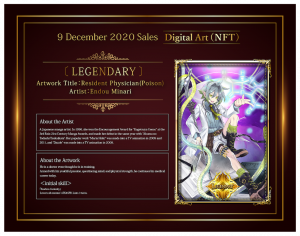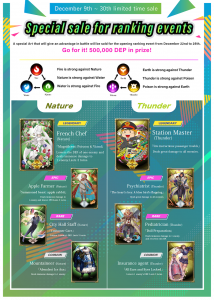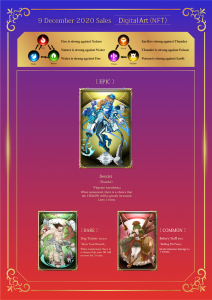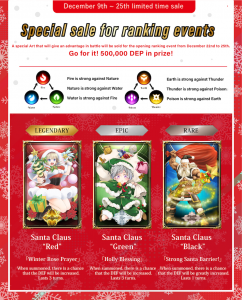 *DEAPcoin is not available for sale to residents of Japan.