Digital Art Auction【New Lineup for Digital Art Auction in Dec 2nd】
2020.11.27
Profession:Xiao Long Bao Chef(Nature)
Creator :VOFAN
▼About the Artist
A Taiwanese illustrator, cartoonist. Male. Born in Tainan. While controlling bright colors, he has a refreshing style and uses light and dark colors to create a unique light and atmosphere. He was introduced to Japan in "Faust" (Kodansha) with the phrase "Magician of Light from Taiwan", and gained popularity with cover illustrations of Nisio Isin's "Monogataric series and "Bokyaku Tantei series."
▼About the Artwork
Fascinating meat juices wrapped in a thin skin. Since ancient times, there have been those who lose to the temptation and get burned.
▼Initial skill
【Plum Steam Bun Gatling】Deals great damage to all enemies.
Digital Art Auction | https://daa.playmining.com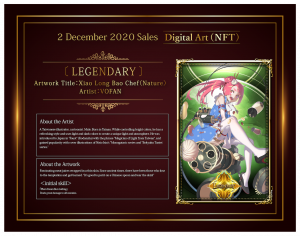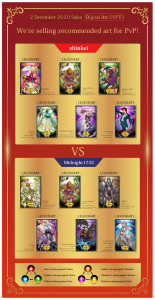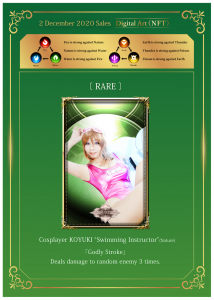 *DEAPcoin is not available for sale to residents of Japan.