Digital Art Auction【New Lineup for Digital Art Auction in Nov 25th】
2020.11.20
Profession:Pro Bowler(Fire)
Creator :Kanai Tatsuo
▼About the Artist
A Japanese manga artist. After graduating from high school, he worked as an assistant to manga artist Hiroshi Motomiya for two years before he made his debut as a manga artist with the serialization of "Hole in One" in "Weekly Shonen Jump" in 1977. The work became drew attention and became popular with the depiction of the flashing of the heroine's underwear. Due to this, Kanai became known as the person who perfected the depiction of flashing underwear in manga. Other famous works include "Izumichan Graffiti", "Virgin Road", and "Lonely Road".
▼About the Artwork
Warriors who have been given the title of professional among bowlers.
A 16-pound fastball from a magnificent swing defeats the army of standing pins.
▼Initial skill
【All the Way Miracle】Deals damage to random enemy 3 times.
Digital Art Auction | https://daa.playmining.com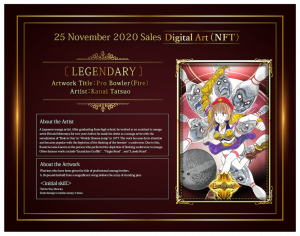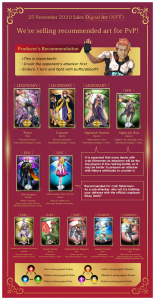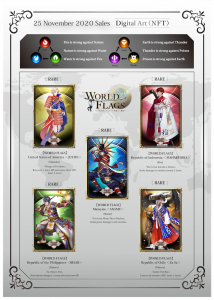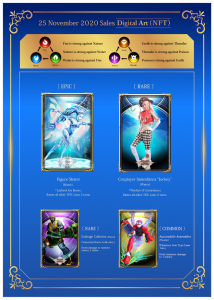 *DEAPcoin is not available for sale to residents of Japan.