Digital Art Auction【New Lineup for Digital Art Auction in Nov 18th】
2020.11.13
Profession:Online English Teacher(Thunder)
Creator :wickedalucard
▼About the Artist
A freelance illustrator based in the Philippines. His works feature fantasy elements and abstract themes depicting strong emotions. He is also known for his good sense of contrast and values in his monochrome inked drawings. He has worked with many game companies.
▼About the Artwork
"It's no problem whether you're away or have no time! Learn with me beyond the barriers of language and physics! The most important thing is to enjoy! Let's try♪"
▼Initial skill
【Connect Your Mind】Raises all allies' DEF&SPD. Lasts 3 turns.
Digital Art Auction | https://daa.playmining.com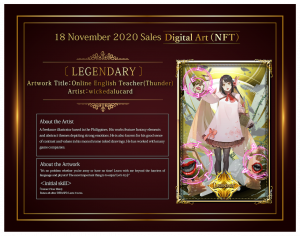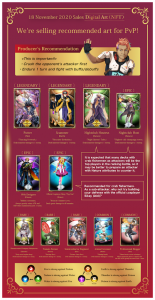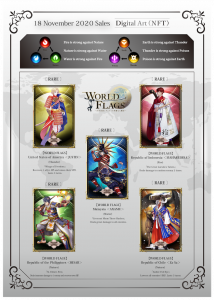 *DEAPcoin is not available for sale to residents of Japan.