【New Lineup for Digital Art Auction in Sep 2nd】
General
2020.08.31
Profession:Cacao Farmer(Nature)
Creator :Fujiwara Kamui
▼About the Artist
Fujiwara is a Japanese manga artist. He made his professional debut with Babel no Rakuen in 1981, making a splash in the manga world with his detailed art style. He gained widespread popularity publishing short-form manga in various magazines. He is best known for works such as Raika (written by Terashima Yu), Dragon Quest Retsuden: Emblem of Roto (written by Kawamata Chiaki), and Seirei no Moribito (written by Uehashi Nahoko).
▼About the Artwork
Illustrated by Fujiwara Kamui, artist of universally acclaimed spin-off manga, Dragon Quest Retsuden.
▼Initial skill
【Black cacao cannon】Attack one enemy and raise your DEF.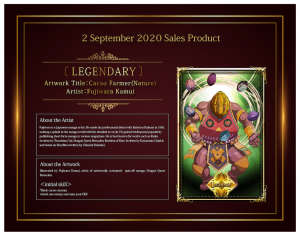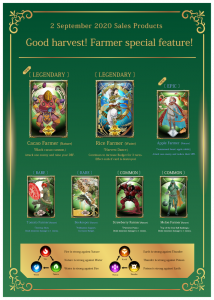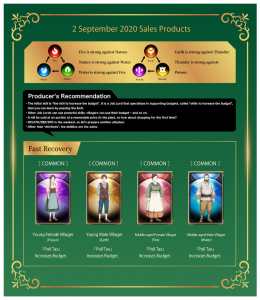 Digital Art Auction | https://daa.playmining.com
*DEAPcoin is not available for sale to residents of Japan.