PlayMining Olympians PvP CUP to be held!
2023.03.10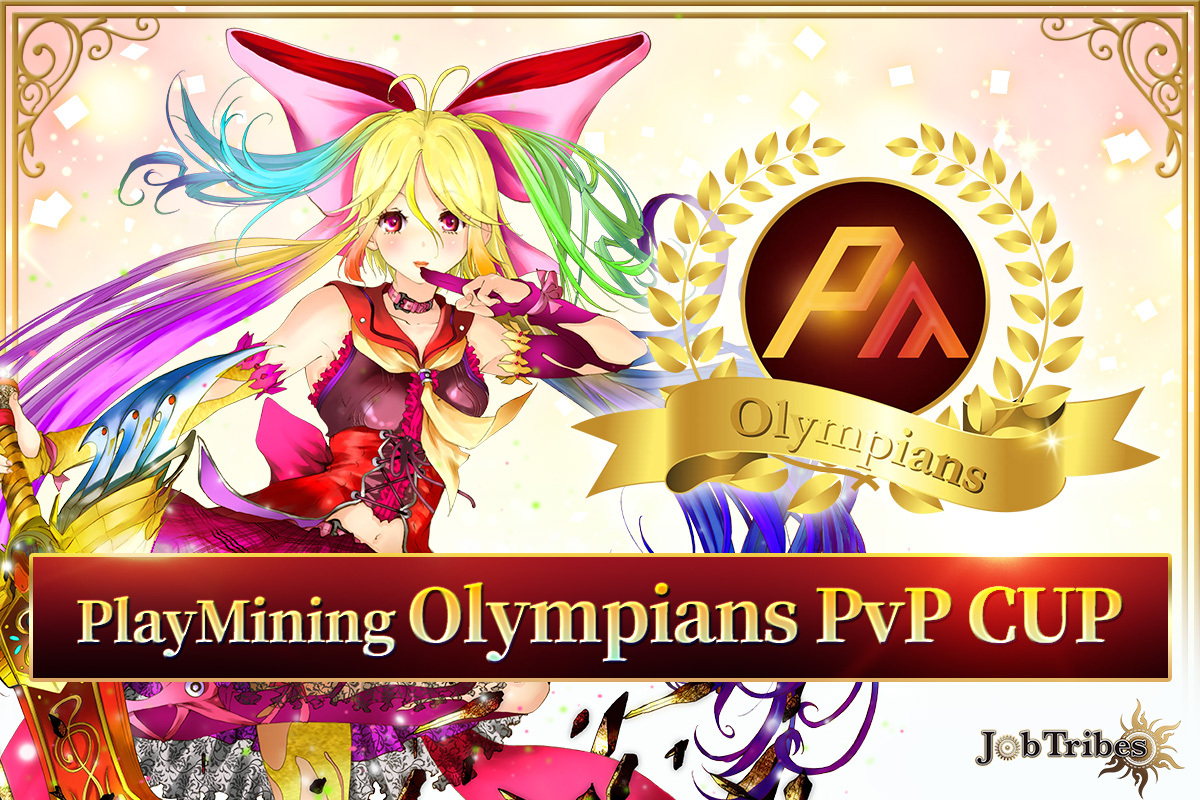 PlayMining is currently running the 'PlayMining Olympians', a project to challenge various events and new technologies!
As one of the competitions in this project, JobTribes will host the 'PlayMining Olympians PvP CUP'!
In this ranking competition, all amulets will be enhanced and special rules planned by PlayMining Olympians project will apply.
■Event period: March 25 (Sat) 14:00 – March 26 (Sun) 13:59 (UTC+8)
■Result announcement: April 3 (Mon)
*The PvP schedule is subject to change without notice.
[Special rules]
-The HP and recovery effects of all amulets will be 1.5x.
-There are no amulet specific enhancements.
-'Support' and 'Debt' cannot be used until the end of 3rd turn.
-Users who play against one of the Olympians during the event period will receive the winner's COMMON amulet at a later date!
(This will be airdropped after the implementation of the amulet. Distribution is scheduled for the end of May. The amulet will be given away regarless of the match result. Even if you play against Olympians more than once, you will receive one amulet.)
[Ranking rewards]
1st 100,000 DEP PALEcoin x 5,000
2nd 20,000 DEP PALEcoin x 5,000
3rd 10,000 DEP PALEcoin x 5,000
4-20th 2,000 DEP PALEcoin x 5,000
21-40th 1,000 DEP PALEcoin x 5,000
41-100th 500 DEP PALEcoin x 5,000
101-1000th PALEcoin x 40,000
200th, 300th, 400th, 500th, 600th, 700th, 800th, 900th, 1,000th will receive 500 Recruitment materials (gems) x 4 colous
■Visit the link below for more information on the PlayMining Olympians;
https://medium.com/playmining-game/jp-playmining-olympians-2c6c449db9c4
Sign up for PlayMining's Discord and let's have some fun interacting!
▼Click here to register for Discord.
https://discord.gg/UcEAuyZGCV