Update on Roadmap
2023.02.28
Thank you for always enjoying JobTribes.
We would like to announce that we have made some updates to the roadmap that we published on January 12, 2023.
The key changes are as follows.
● Postponement of the implementation of the Mission function, which was scheduled for February.
● Enhanced development in line with changes to PvP content and match-up regulations, including new PvP.
The implementation of the "Mission Function", which was scheduled for February, could not be carried out as planned due to a delay in the development caused by the issue with the "Premium Recruitment".
We sincerely apologise for any inconvenience this may have caused to users who were looking forward to this.
Other planned contents have also been reviewed for overall development priorities, and the order of implementation has been adjusted accordingly.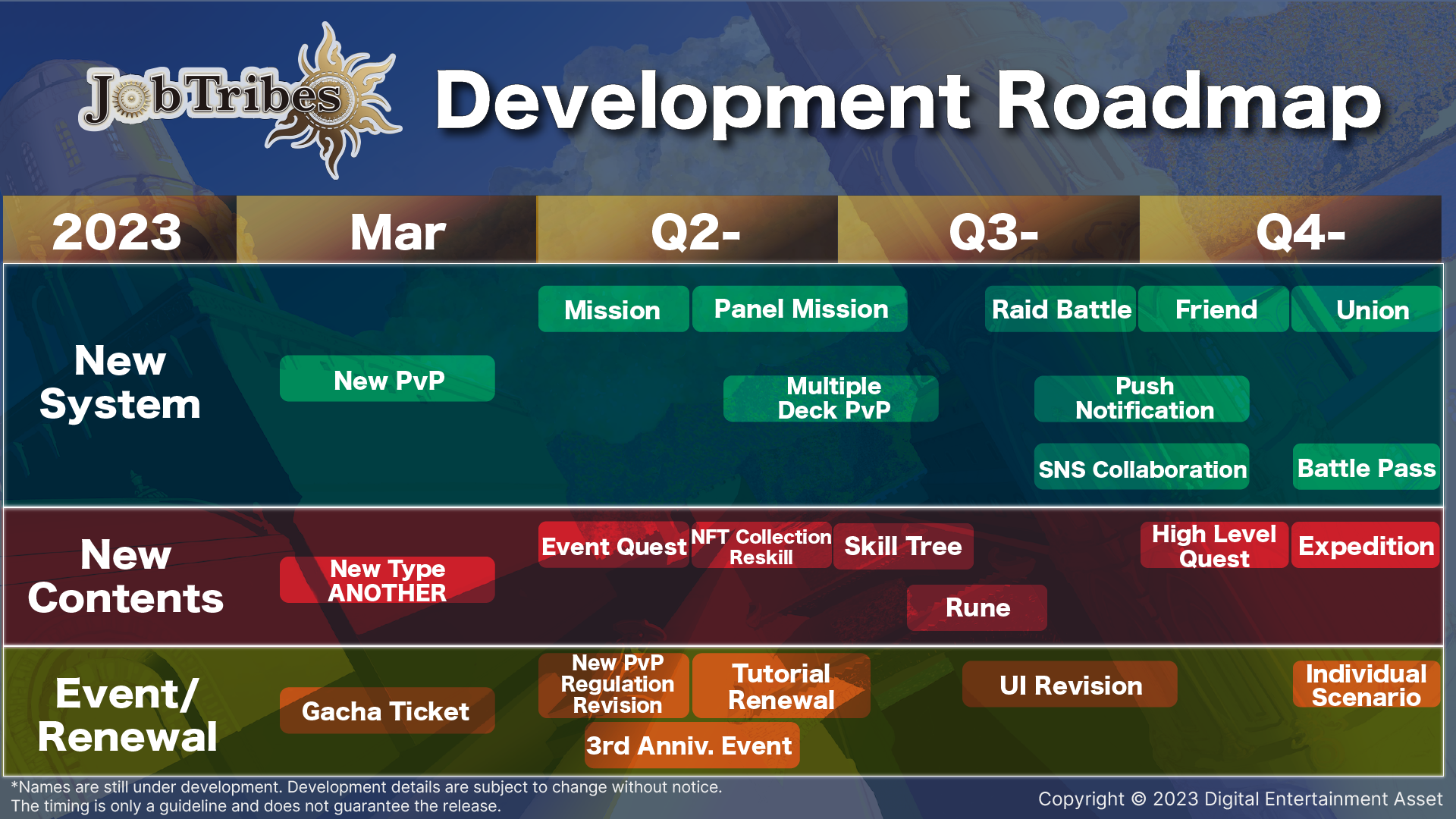 The overall schedule may change depending on the development status and management structure.
We will announce any updates to the roadmap as soon as they become available.
Thank you for your continued support of JobTribes.