JobTribes' New Quest, "Common Quest" Begins! DEP Reward Boost Campaign!
2022.05.17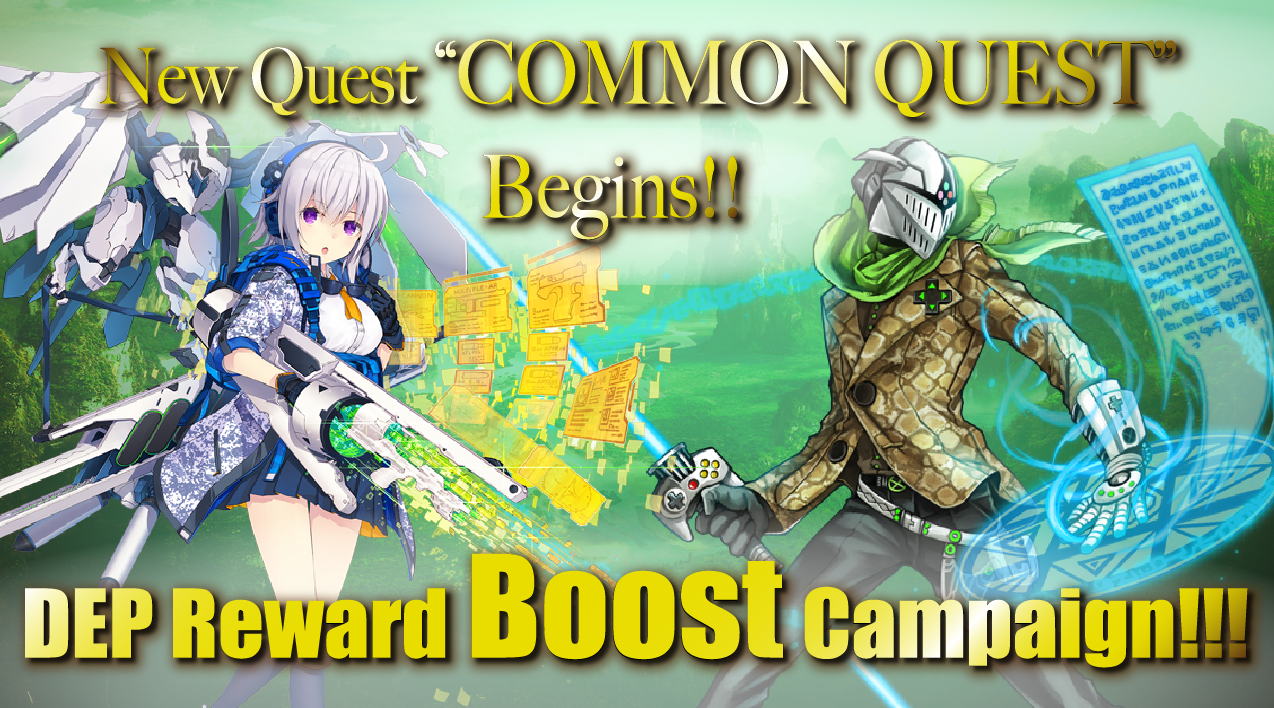 A new NFT quest, "Common Quest" will start on Tuesday, May 24, along with the launch of JobTribes "NFT Quest Season 5".
To celebrate the start of this new quest, the rewards for the "Common Quests" will be increased from the normal level for a limited period of time. We hope you will take this opportunity to obtain NFTs and challenge the NFT Quests!
In this article, you can find out the details of the "Common Quest".
■What is "Common Quest"?
The "Common Quest" is a quest that can be attempted with a deck built with six amulets enhanced by the "Common" NFTs. The "Common" NFTs can be purchased in the PlayMining NFTs or through the NFT Acquisition Quest "NFT! Gotta get'em all!".
However, the following "Common" NFTs are not eligible.
*you will not be able to participate in the Common Quest, even if you have amulets enhanced by the following "Common" NFTs in your deck.
Non-eligible NFTs:
Elderly Male Villager
Elderly Female Villager
Middle-aged Male Villager
Middle-aged Female Villager
Young Male Villager
Young Female Villager
Child Male Villager
Child Female Villager
Work Dog
Dog Actor
Cat Cafe Employee
Cat Actor
Cat Burglar
Thief
Dine & Dasher
Shoplifter
Closed β Tester
Professional Card Gamer
【PlayMiningTV】Olivia
NF-Teruko【NFTv】
PlayMiningTV Viewers
【PlayMiner】Philippines
■Content of "Common Quest"
The "Common Quest" has three difficulty levels: Normal, Hard and Super Hard, each consisting of five stages (15 stages in total). The reward DEAPcheck can be earned up to once per day per stage. (The date changes at 0:00 (UTC).
If you lose the game, it will not be counted as one try and you can challenge the same stage multiple times as long as your stamina lasts.
Each stage of the "Common Quest" has a DEP reward, and you can earn a DEAPcheck for each stage you clear.
■"Common Quest" Reward Structure
Maximum amount of reward per day (total of all 15 stages): 400 DEP (special campaign reward*)
*This reward amount is the total amount of rewards from all 15 stages.
*Rewards will be distributed as DEAPchecks and must be converted to DEAPcoin (DEP).
■About the Quest Reward Boost Campaign
The above reward amounts are special reward amounts to commemorate the start of "Common Quest". The rewards are subjected to change after Season 6.