【New Lineup for Digital Art Auction in Aug 12th】
General
2020.08.05
【New Lineup for Digital Art Auction in Aug 12th】
Profession:Riot Police(Thunder)
Creator :Mtomiya Hiroshi
▼About the Artist
A Japanese manga artist. Born on June 25th in the Chiba Prefecture. After graduating from junior high school, he joined the Japan Air Self-Defense Force as a pilot. After that, he decided to become a manga artist and made his debut in 1965 with "Tōi Shimakage." "Otoko Ippiki Gaki Daisho", which was serialized in "Shonen Jump" in 1968, became a big hit and made him a popular manga artist. After that, he sent popular series to various magazines and produced many hits such as "Ore no sora", "Kouhaginjiro", and "Salaryman Kintaro". In addition, he is actively challenging new genres such as history, politics and non-fiction, developing ambitious creative activities.
▼About the Artwork
An illustration drawn by the legendary writer, Hiroshi Motomiya, who has produced many hits such as "Ore no Sora", "Kohaginjiro", and "Salaryman Kintaro".
As warriors specialized in suppressing riots, they take pride in their high defensive power, combat power, and mobility. Even when entering a defensive battle on enemy territory, there is no one who is better than another. – From Job Lord and the History of War –
▼Initial skill
【Sparkle rescue】Deals damage to random enemy 3 times.
Digital Art Auction | https://daa.playmining.com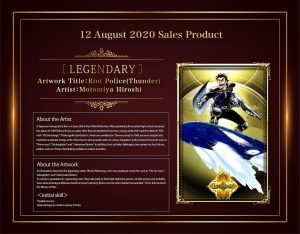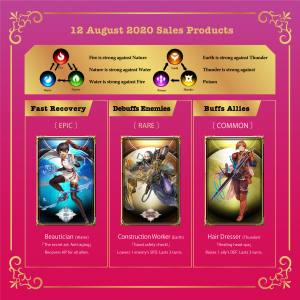 *DEAPcoin is not available for sale to residents of Japan.