NFT Marketplace by DEP【New Lineup for NFT in January 12th】
2022.01.12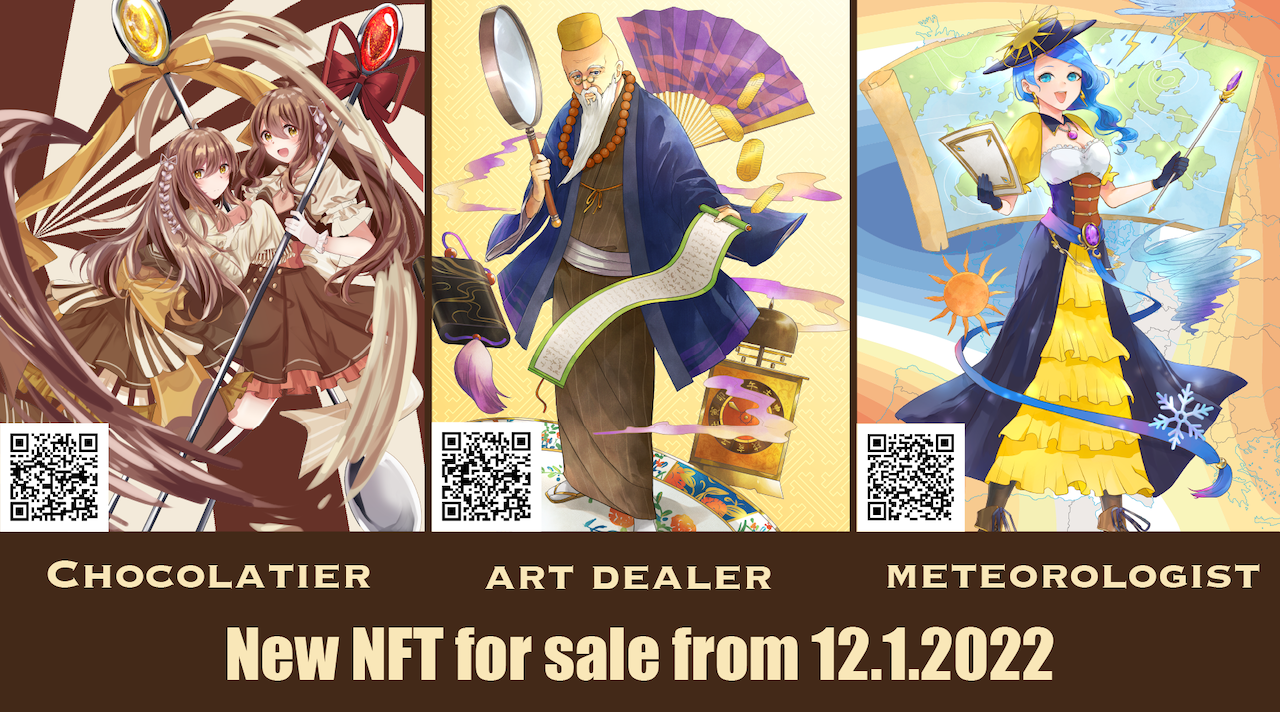 New Lineup for NFT in January 12th
■EPIC Profession: Chocolatier (Earth)
・Initial skill: Fairy Bread Waltz. Lowers all enemies' ATK. Lasts 3 turns.
■RARE Profession: Art Dealer (Poison)
・Initial skill: Enchanting Auction Opening. Decreases enemy's Budget.
■COMMON Profession: Meteorologist (Water)
・Initial skill: Refreshing Autumn Weather. "When summoned, there is a chance that a barrier will surround you. You will not be damaged once if attacked."
*DEAPcoin is not available for sale to residents of Japan.