Get NFTs! Happy New Year Staking Campaign!
2022.01.04
To celebrate the New Year, we're holding a campaign where you can get original NFT DEP Trader (RARE) for staking DEP!
The DEP Trader can be used in the card battle game JobTribes.
Take this opportunity to stake your hard-earned DEP and acquire NFTs!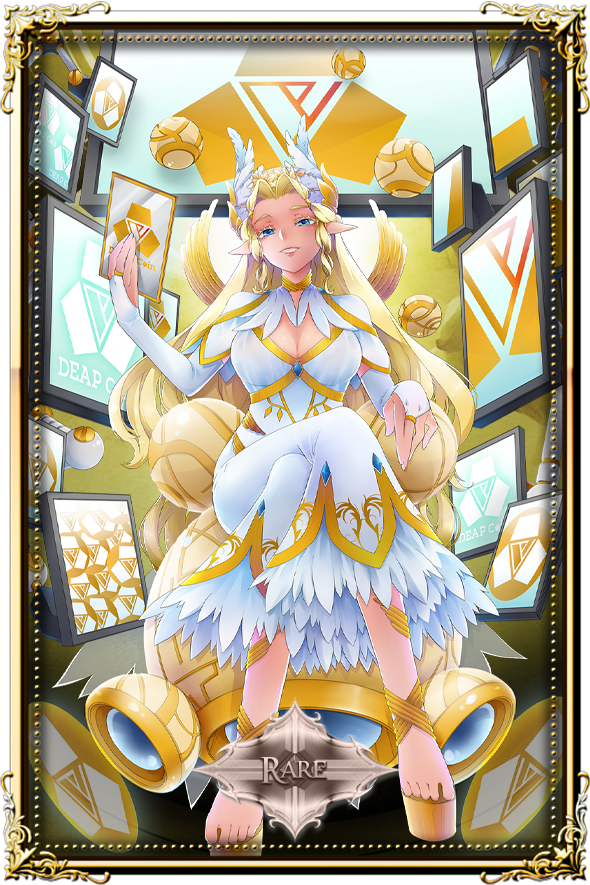 【Period】January 4th, 2022, 2:00 p.m. – January 31st, 2022, 10:59 p.m. (UTC+8)
【Detail】
By staking DEP, you can earn the number of DEP Trader (RARE) NFTs based on your staking amount. The reward is scheduled to be distributed at the end of February.
*This is based on the amount of new DEP you staked during the campaign period.
*However, if you have already staked up to the maximum number of plans (5 plans) as of  1:30 p.m. (UTC+8) on January 4th, 2022, before the campaign starts, you will be eligible for this promotion even if you have not staked any new plans. (The number of NFTs to be distributed will be determined based on the total staking amount as of January 4th, 2022 at 1:30 p.m. (UTC+8).)
【Number of NFTs earned by staking amount】
・100,000DEP- : DEP Trader NFT × 3
・20,000 – 99,999DEP: DEP Trader NFT × 2
・3,000 – 19,999DEP: DEP Trader NFT × 1
【How to apply for DEP staking】
Click on Staking from the NFT Marketplace by DEP wallet page.
Then enter the amount of DEP you want to stake, select a time period and click Confirm.
Please make sure to read the Terms of Use before proceeding.
Once you click Confirm, your DEP staking application is complete.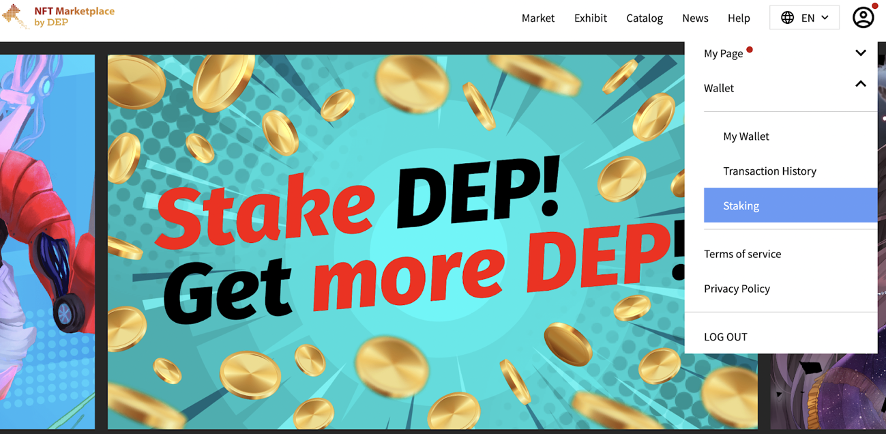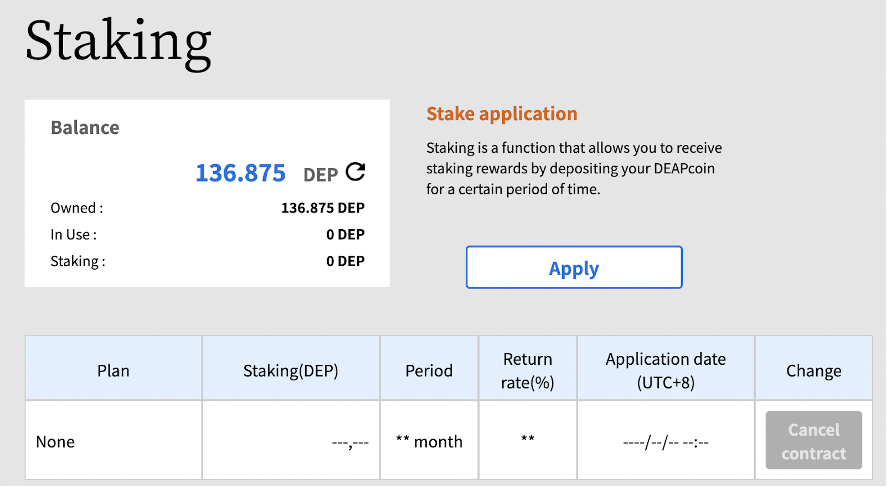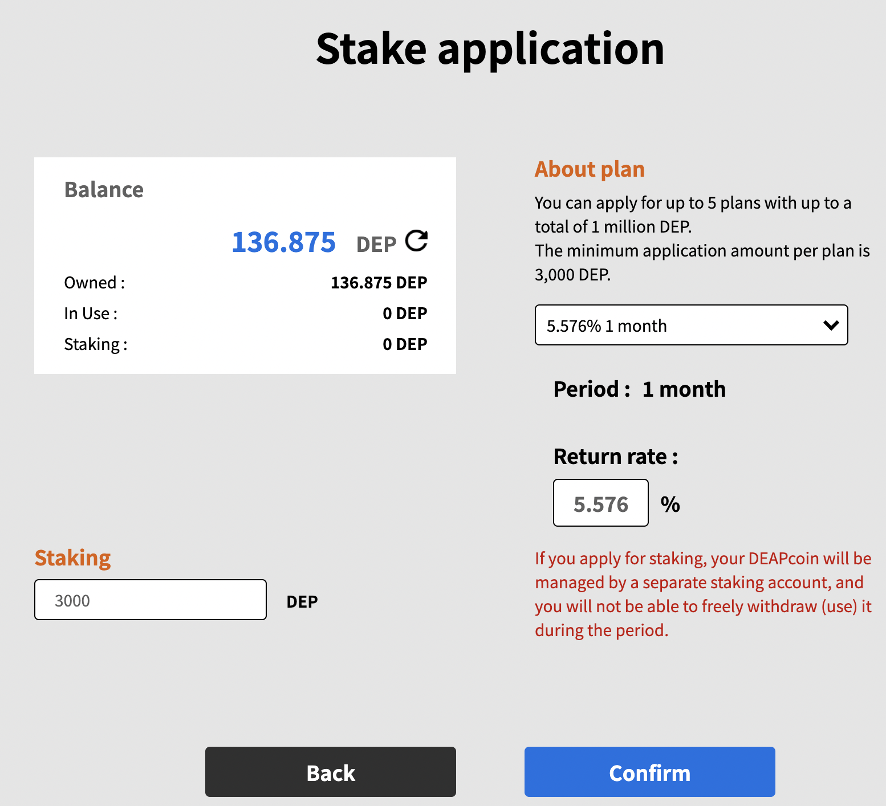 【Notes】
・To be eligible for an airdrop, the DEP amount entered on this page must be at least 3,000 DEP.
・A total of five plans can be selected per account.
・Please note that if you cancel your staking before the airdrop starts, you will not be eligible for the campaign airdrop.
・The campaign may be cancelled without prior notice if the airdrop rewards reach the limit.
・For inquiries regarding this campaign,, please contact us at info@dea.sg.
Please note that it may take some time for us to reply.
*DEAPcoin is not available for sale to residents of Japan.