【New Lineup for Digital Art Auction in Sep 9th】
Pemberitahuan
2020.10.26
<New Lineup for Digital Art Auction in Sep 9th>
Profession:Station Master(Thunder)
Creator :Doi Takayuki
▼About the Artist
A Japanese manga artist, illustrator, and character designer. From Waseda University's manga workshop. He is known for the character design for the game "Momotaro Electric Railway". He is also known to have been in charge of the illustrations for the reader's section of "Weekly Shonen Jump", "Jump Broadcasting Station", for a long time. His latest work is for "billion road", a sugoroku money game (in charge of character design).
▼About the Artwork
The starting point, midway point, and ending point of the trip. He watches over the customers' journeys and controls the ""station staff"" who give guidance, and today he sees off the trains that travellers take from his platform.
▼Initial skill
【Site instructions: passenger trouble】Deals great damage to all enemies.
<"Special sale for ranking events" >
September 15th ~ 18th Digital Art limited time sale "Special sale for ranking events"
A special Art that will give an advantage in battle will be sold for the opening ranking event from Sep 15th(Tues)14:00-Sep to18th(Fri)13:59(SGT).
Go for it! 500,000 DEP in prize!
Digital Art Auction | https://daa.playmining.com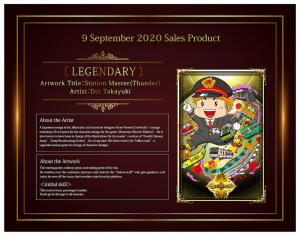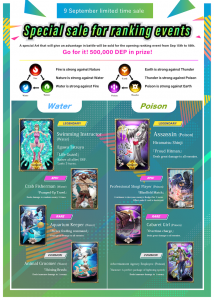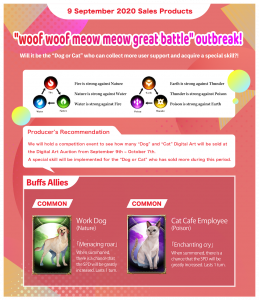 *DEAPcoin is not available for sale to residents of Japan.