【New Lineup for Digital Art Auction in Aug 5th】
Pemberitahuan
2020.10.26
Profession:Lottery Salesperson(Nature)
Creator :Ito Keiichiro
▼About the Artist Ito is a Japanese illustrator. Sci Fi illustrations that fuse retro styles and contemporary tastes are his specialty. His pamphlet illustrations for the Japanese releases of The Meg and Mad Max: Fury Road, as well as his Pokemon card art are very popular. He is a huge fan of octopus-shaped sausages.
▼About the Artwork They say there's a lottery lady whose tickets always win, but I still haven't found her. Maybe I'll just try one more time…
▼Initial skill 【Year-end dream】Deals great damage to all enemies.
↓Payday video here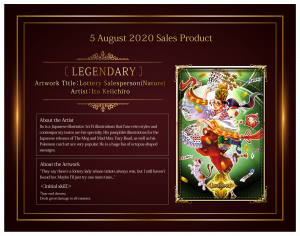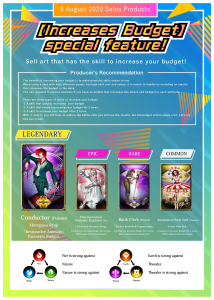 *DEAPcoin is not available for sale to residents of Japan.