■7/14 New event quest open!
Pemberitahuan
2020.10.26
If you have a "villager" art amulet (Digital art amulet purchased from DAA) in your deck, the number of training items (sand) that drop after winning a battle will increase. There are four types of "villager" art amulets, and the more you add to your deck, the more drops you can get. "Villager" Digital Art can be purchased/sold(100DEP) at DAA from.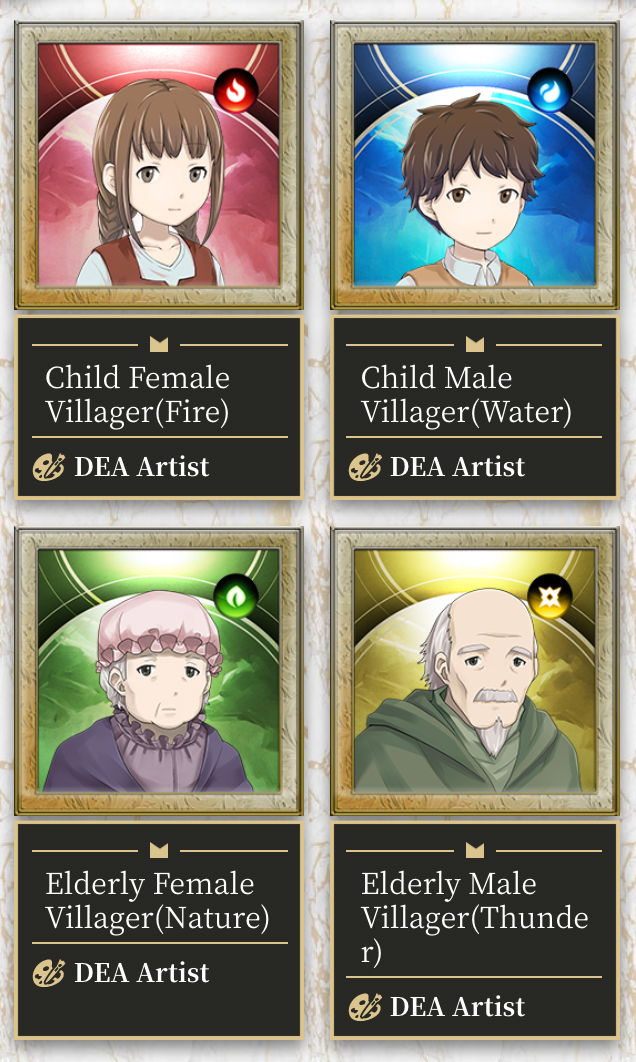 *DEAPcoin is not available for sale to residents of Japan.