<「JobTribes」The 1st PayDay is coming!>
Pemberitahuan
2020.10.26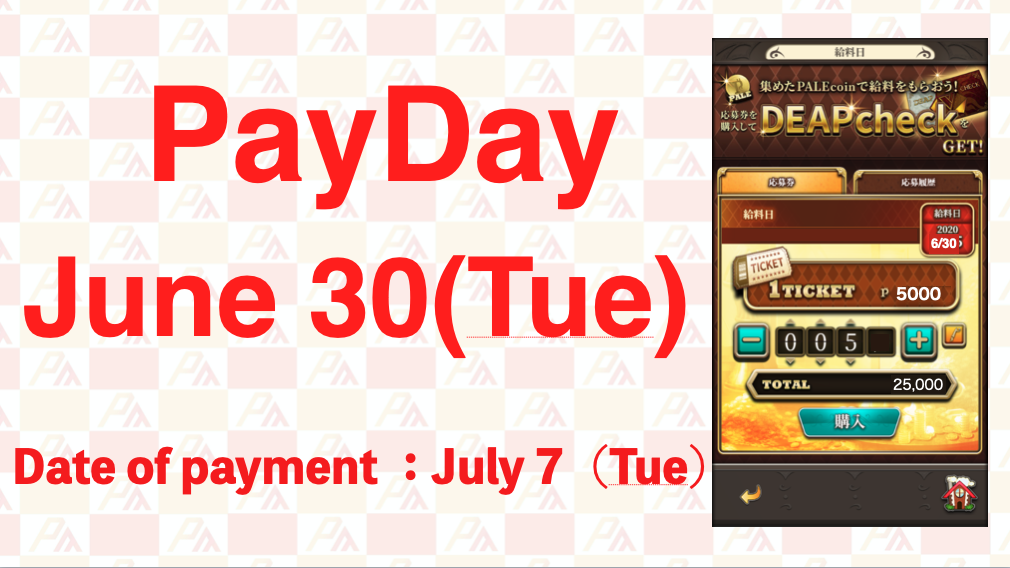 PayDay periodically comes when you can exchange your earned PALEcoin to DEAPcoin(DEP).
There are several steps for you to get DEAPcoin(DEP) so be sure to check the details and get it!
[Event Description]
Participate in the event during the Payday period and use your PALEcoin
to purchase an entry ticket.
At the end of the event period, you will receive a DEAPcheck for the number of entry tickets
you purchased.
By using this DEAPcheck and exchanging it for DEAPcoin, you can purchase Digital Art that
can be used as a battle card in games that are on sale in Digital Art Auction or cash it in
on the exchanges.
■PayDay Event Occurrence Period: Tuesday, June 30, 13:00 – Thursday, July 2, 12:59 (JST)
■DEAPcheck distribution start date: 7/7(Tue.) 13:00-
※The DEAPcheck and DEAPcoin redemption period is listed on the distributed DEAPcheck.
※Please note that any DEAPcheck that is not exchanged within the period will be invalid.
※Unused Palecoins can be carried over and can be used at the next PayDay event.
https://youtu.be/R2cBtuDw3CY
※It is the content of the first payday. The exchange rate changes every time.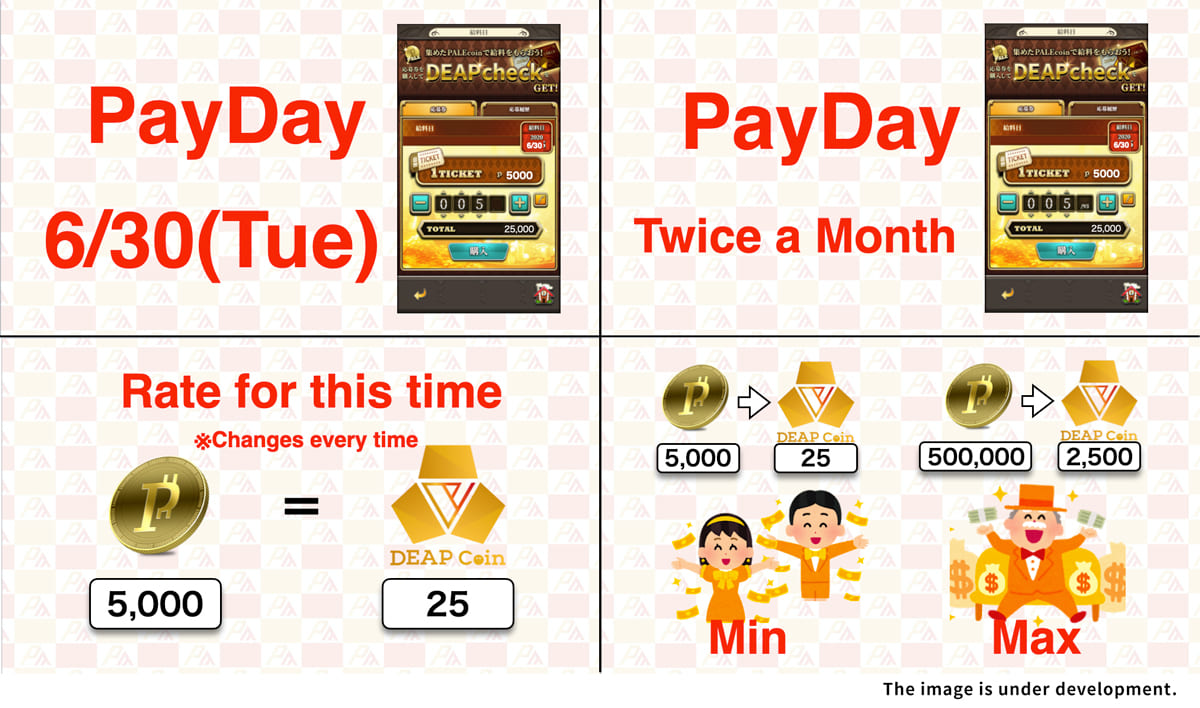 *DEAPcoin is not available for sale to residents of Japan.