Three approaches constitute the concept of "Play and Earn" in PlayMining's first game "JobTribes".
Pemberitahuan
2020.10.26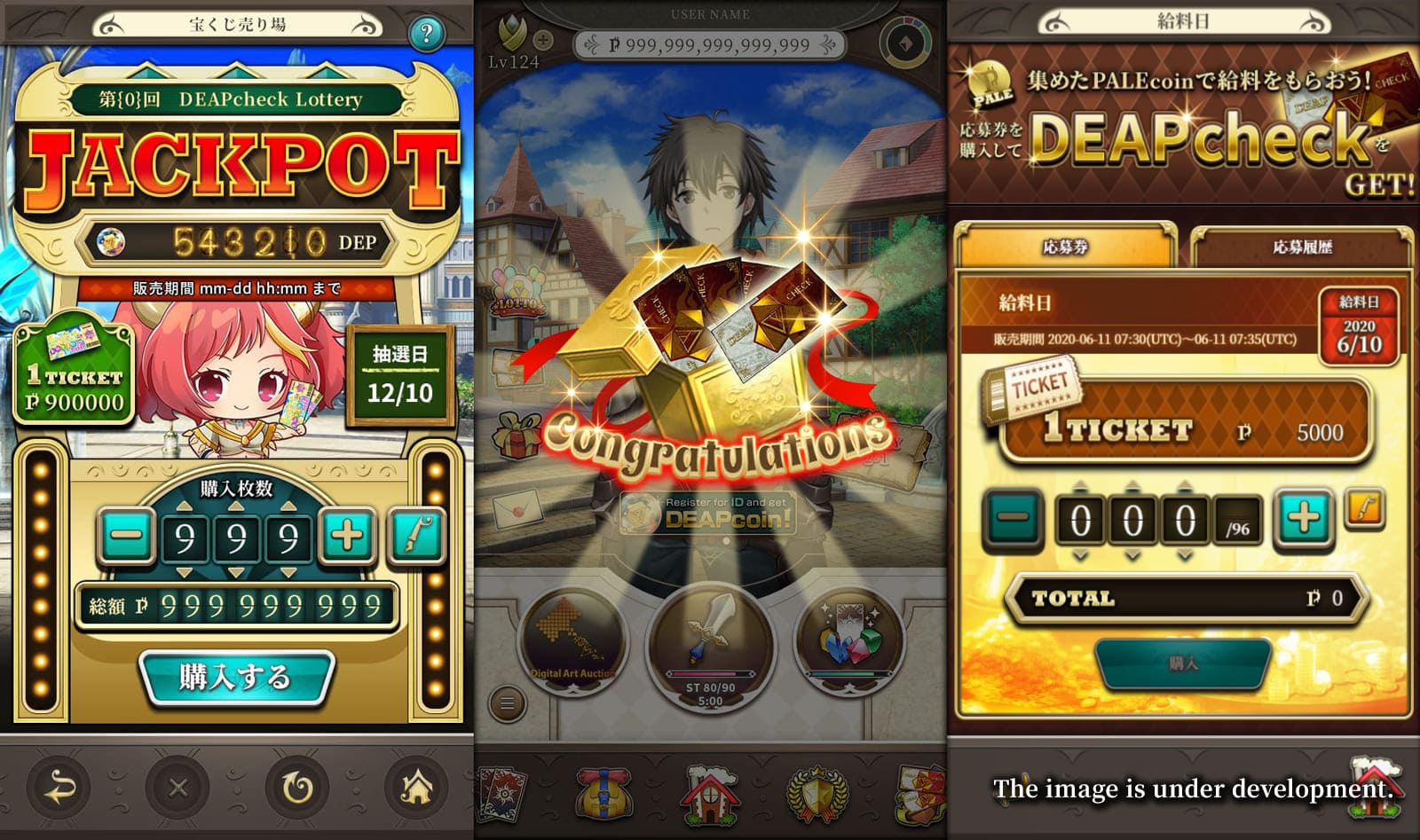 Three Approaches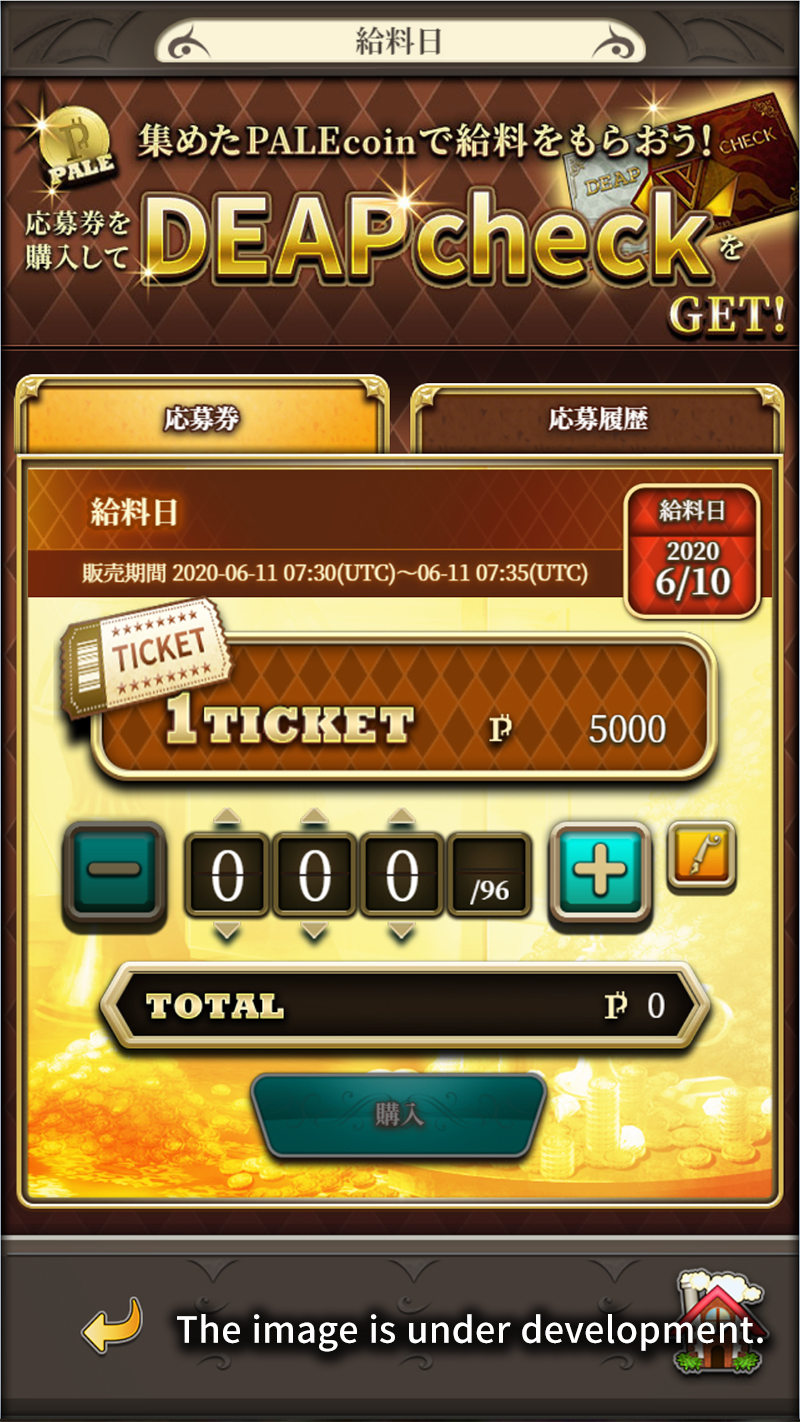 For the casual gamers…
1) Payday: Anyone can earn DEP just by playing the game!
Buy DEAPcheck with the PALEcoin you've earned! Almost everyone who plays the game gets DEAPcoin!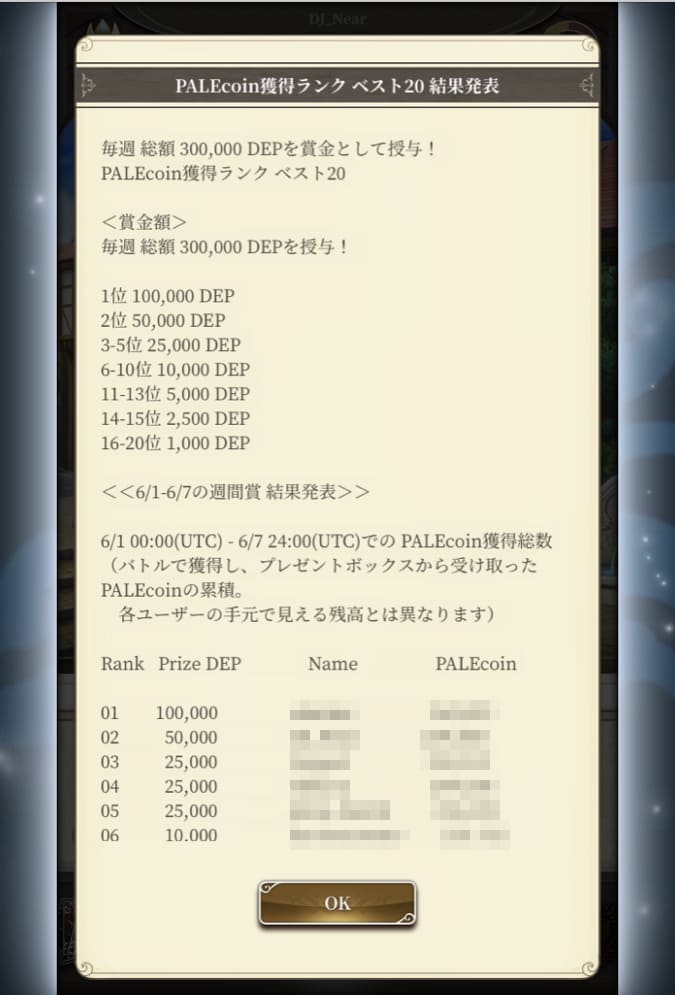 For the serious gamers…
2) Ranking: The harder you play the game, the more DEAPcoin you get!
Users are ranked according to their game performance. Top users can earn a lot of DEAPcoin!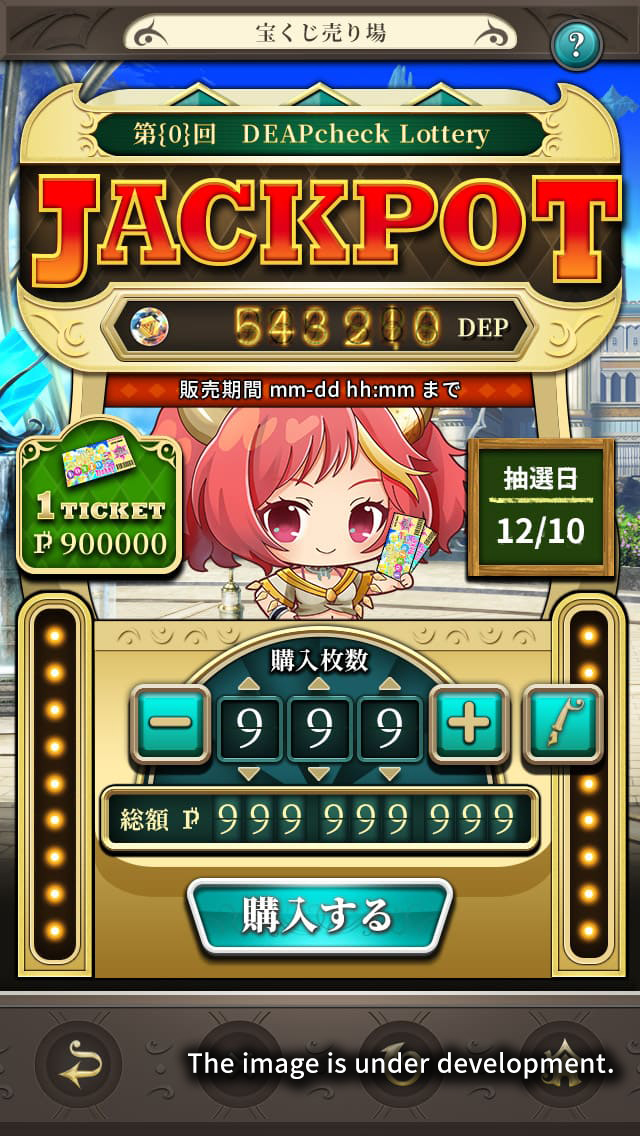 For the casual and serious gamers…
3) Lottery: a chance for all!
If you're lucky, you might get a lot of DEAPcoin! "The in-game event, "Lottery Quest", happens regularly! If you have a ""lottery"" that you receive at the event, you have a chance to win DEAPcoin!"
The image is under development.
*DEAPcoin is not available for sale to residents of Japan.