Producer's Letter_2023
2023.01.12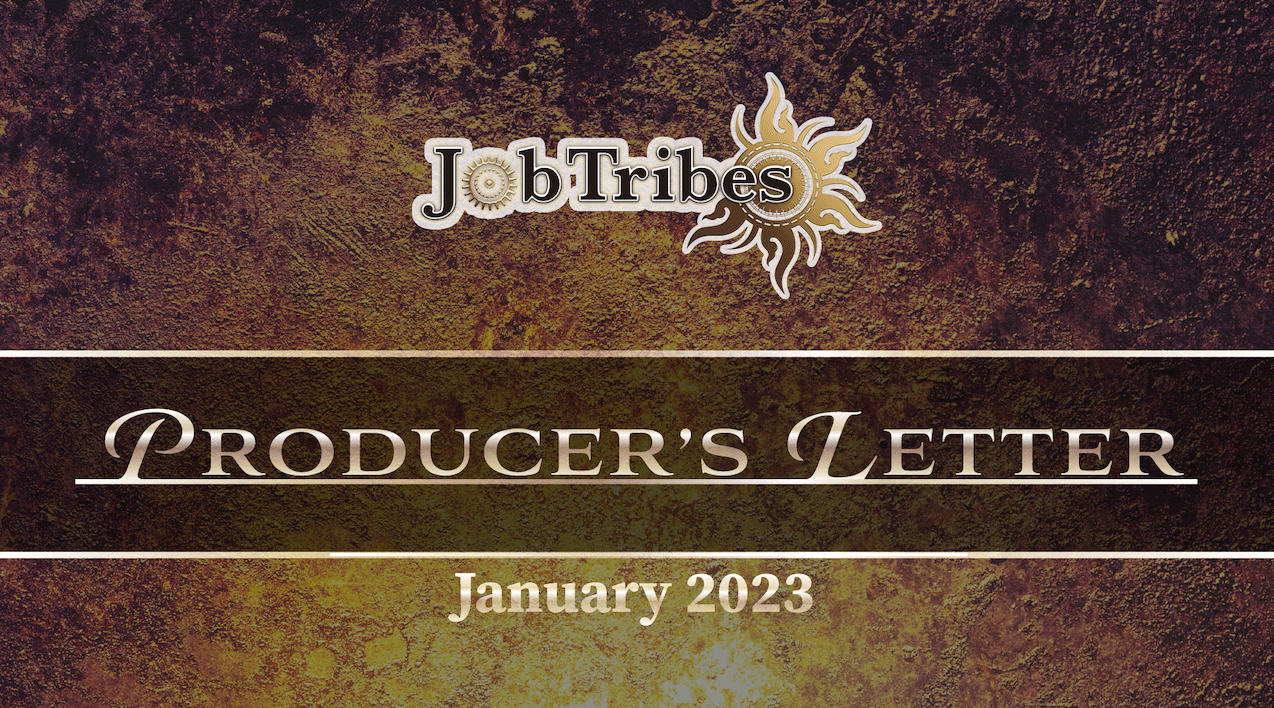 Dear JobTribes Players,
Happy New Year 2023 to all of our users from Tanikawa, a member of JobTribes producer team! I'd like to start by showing my gratitude for your continuous support. I am very happy to welcome the year 2023 with all of you.
With New Year's greetings, I would like to introduce our ambitions for JobTribes and the roadmap for the future.
Having started with the beta version in 2020, JobTribes is about to celebrate its third anniversary this year. Last year, we planted many seeds, including the implementation of NFT acquisition quests, major events, and the start of development of new contents.
We believe that this year will be a year of leaps and bounds for JobTribes, as the seeds we have sown will sprout and bear fruit. At the same time, JobTribes is still in the process of improving and adding to the way the game is played and the content of the game.
JobTribes is a game where you can earn crypto assets, and it offers an experiential value that has never been seen before on Web2. However, there are many fundamental issues that need to be addressed in the game, such as the game being too mechanical and the goal of the game being only to earn crypto assets.
We want to bring you the true fun of the game and memories such as thinking of strategy for highly difficult quests, cooperating with friends to defeat powerful enemies or strong engagement that makes you bang the table because you lost the PvP. We are planning to deliver an experience that has never been possible before, an experience that is only possible with NFT games, by creating and updating JobTribes, raising the value of DEP together with user communities.
As a start, we will implement a variety of new contents this year, such as quests in which NFTs that you own yourself will play an active role, or more strategic playing will be required in PvP, and so on.
We are aiming to make JobTribes even more enjoyable than before, so that users who play and support the game will get the most value out of their playing experience.
JobTribes has already been in operation for two and a half years, and we are committed to maintaining a healthy economy and giving back to our users.
However, as many NFT game projects have failed, it is not an easy road.
We understand that some people may think that long-term stable service is a pipe dream.
However, JobTribes is determined to lead the industry and continue to realize PlayMining's vision of "Having fun enriches life." We will continue to enhance the in-game contents and play experience and create a game that will attract people who have never played JobTribes before to want to play it.
In order to achieve the above goals and deliver a better game to everyone, we would like to develop and operate the game in an optimal form while listening to the voices of our users even more.
We will organize community activities and events in which users can participate in order to hear your precious feedback.
Finally, we wish everyone who reads this letter a great start of 2023! We will do our best for you to enjoy playing JobTribes again this year, and we appreciate your continued support.
【2023 Roadmap】