NFT Marketplace by DEP_Growing NFT "Twin Babies" is now on sale
2021.04.07
■【NFT name】Baby Twins"Baby (older brother)・Baby (younger sister)"
NFT "Twin babies" will grow from "babies" to "childhood," "adolescence," and "Job Lords (occupational gods)" over time. It is the first NFT on the PlayMining platform with interactive features such as the design of the NFT changing as it grows.
【Sales form】April 7th (Wed) 12:00 (UTC+8) ~ April 14th (Wed) 11:59 (UTC+8) Blind auction
【Sales information】@1,000,000 DEAPcoin〜/each (There are 2 in total)
【Merit】
・7/14 (Wednesday) 12:00 (UTC+8) ~ Users who have NFT "Twin Babies" at the time of the Job Lord sale can receive sales profit.
・By using it in the puzzle game "PlayMining Puzzle x JobTribes", you can use it to your advantage to advance in the game.
※ There is no plan to implement it in the "Job Tribes" card battle.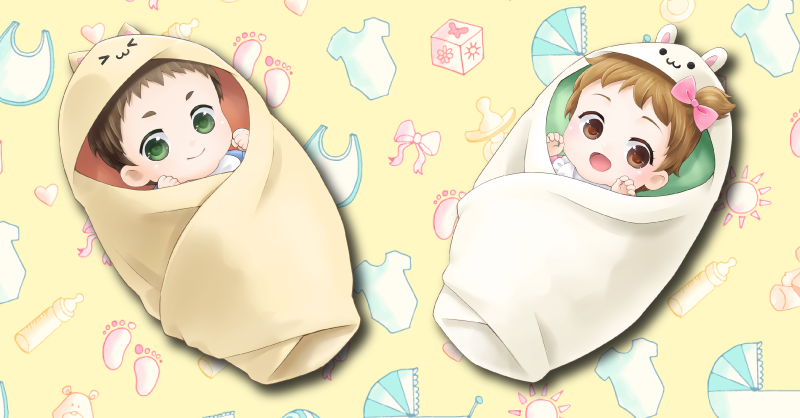 *DEAPcoin is not available for sale to residents of Japan.